Posted by Elena del Valle on April 24, 2007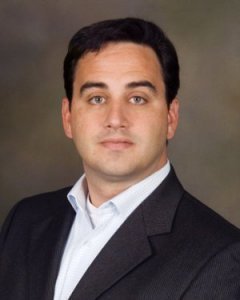 Stephen Palacios, director, Cheskin, New York
Photo: Stephen Palacios
The Center for Marketing of New York University (NYU) will offer a two-day multicultural marketing course including several Hispanic market presentations. "Marketing to the New Majority: How to Reach the Multicultural Consumer" will take place from 9 am to 5 pm Friday, April 27 and Saturday, April 28, 2007. Three of the fourteen course presentations will be about Hispanic market topics. Registration for the non credit course costs $695.
Class Instructor Lisa Skriloff will provide an overview of multicultural market trends, the business case for diversity and discuss specific niche markets such as Hispanic, African American, Asian American, Women, Gay and Lesbian, and Disability. Skriloff is adjunct faculty member, New York University since 2001 and president, Multicultural Marketing Resources, Inc. (MMR), a public relations and marketing firm. During the course, guest speakers will share their expertise on niche markets and discuss ways to reach these groups with "traditional and innovative methods."
"It's a non credit class and part of our General Marketing Certificate. On average our class size is 16 to 18 students," said Michael Browne, education advisor, School of Professional and Continuing Studies, New York University.
Stephen Palacios, director, Cheskin New York will discuss "Future Direction of the U.S. Hispanic Market: The Evolving Marketing Paradigm;" Pamela Kimmerling-Hoveling, owner, RK Hispánica Direct will talk about "Direct Marketing to the U.S. Hispanic Market;" and Teresa Soto, president, About Marketing Solutions, Inc., will address "Right Fit Strategies, Operations and Infrastructure for Sustainable Hispanic Market Success."
Other guest speakers for the class include: Ron Campbell, president, Campbell-Communications, Inc.; Roy Cosme, president, Arcos Communications; Saul Gitlin, executive vice president, Strategic Services, Kang & Lee Advertising; Shago Ghosh, ASB Communications; Valerie Graves, chief creative officer, Vigilante Advertising; Verdia Johnson, president, Footsteps, LLC; Andrea March, co-founder, Women's Leadership Exchange; Laurel Van Horn, research director, Open Doors Organization; Veronica Villalpando, group director, Accounts, Latinvox; Luke Visconti, partner and cofounder, DiversityInc and Mike Wilke, founder and executive director, Commercial Closet Association.
The class is one of three required courses in the University's five-course General Marketing Certificate. The instructor will provide grades to students based on attendance and completion of two assignments.  
---
Target Latinos effectively by anticipating changes in the market with
"Hispanic Projections" audio recording

Presenter Roger Selbert, Ph.D.
Click here for details and to purchase an audio recording presentation by Roger Selbert, Ph.D. on "Hispanic Projections" 
---