Posted by Elena del Valle on April 19, 2007
Juan José Nuñez, vice president, Operations, StarMedia
Photo: StarMedia
Miami, Florida – Although it's parent company, Wanadoo, is changing names, StarMedia will maintain its brand. StarMedia, a multi-platform media organization wholly owned by Wanadoo, serves three million U.S. Hispanics. Wanadoo, now Orange, is one of Europe's largest online companies.
As a part of the global re-branding campaign, StarMedia plans to maintain its brand name, and incorporate the Orange footer on the company Spanish language website Starmedia.com.
"We're very proud to be preserving our own identity, in view of this major new global branding effort by Orange parent company France Telecom Group," said Juan José Nuñez, StarMedia's vice president of operations.  "This decision speaks directly to the success and brand loyalty the StarMedia name has come to enjoy."
The Orange brand name was born in the United Kingdom in 1994 as a mobile phone service provider. The idea behind Orange was to offer a new identity with a rational and emotional appeal. Over the past few years, France Telecom Group has been extending the Orange brand to incorporate mobile, fixed line, Internet and TV offers.
StarMedia.com is a free-to-web service connecting more than 22 million Spanish-speakers through the Internet, StarMedia has local operations in Mexico, Spain and the United States (Los Angeles, Miami and New York). Orange is a subsidiary of the France Telecom Group (NYSE: FTE).
---
"Search Engine Marketing to Hispanics" audio recording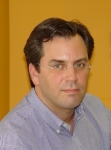 Presenter Matias Perel, founder and president, Latin3
Find out about
The 16 million Latino online users
Types of online access among Hispanics
Latino online user language preferences
What they do online
Usage by age
Income levels among Hispanics who visit the Internet
Internet use by Hispanics
Click here to purchase a recording about search engine marketing to Hispanics  
---