Posted by Elena del Valle on April 18, 2007
Nueva magazine cover
Photo: Maya Magazines
Operating under its U.S. name, Maya Magazines, Mexico city based Notmusa publishing will launch Nueva, an English language magazine targeting English dominant U.S. Latinas between 25 and 44 years of age. Initial circulation for the 120-page magazine will be 100,000 and the premier issue will be published September 2007.
First (foreign born), second (U.S. born of foreign born parents) and third generation (U.S. born of U.S. born parents) Latinas are the magazine's target audience. Although Notmusa has been publishing a Mexican edition of Nueva magazine with a circulation of 120,000 since 2004; publishers of the U.S. Nueva promise the new magazine will have content specific to U.S. Hispanic women's interests and not be a translation of its sister magazine in Mexico.
From an editorial perspective, Nueva, will be divided equally into three main categories fashion, lifestyle, and beauty. There will also be articles on entertainment, cooking, health and fitness, advice and relationships and home decor. Susy Ferrer is the magazine's editor and Mónica Angulo is in charge of sales.
According to promotional materials, Notmusa has been in business for 51 years in Latin America. Other publications in its roster include Veintitantos, Ser Mama, and Notas Para Ti. In the United States, its first publication was TVnotasUSA. Maya Magazines operates out of in Miami Beach, Florida.
---
"Latino Media and Hispanic Media Training" audio recording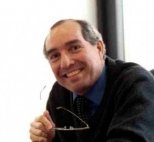 Presenters Federico Suverbi, Ph.D. and Elena del Valle, MBA
 Click here to purchase a downloadable or CD audio recording with Latino media and Hispanic media training presentations by Federico Subervi, Ph.D and Elena del Valle, MBA
---