Posted by Elena del Valle on April 16, 2007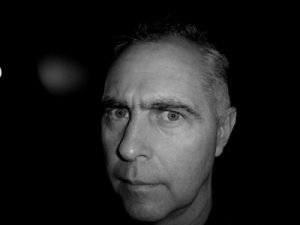 Eric Weymueller, motion picture producer
Photo: Eric Weymueller
A podcast interview with Eric Weymueller, motion picture producer and chief executive officer, zyntroPICS, Inc., is available in the Podcast Section of Hispanic Marketing & Public Relations, HispanicMPR.com. During the podcast, he discusses cybernovela Alamo Heights SA with Elena del Valle, host of the HispanicMPR.com podcast.
Eric's prior affiliations include Warner Bros., Universal, National Lampoon, Alliance Atlantis, The WB Network, Regency Television. Additionally, he established emerging media and technology businesses in digital effects and streaming video. He boasts of extensive international co-production experience. More recently he has committed his efforts to original, ad supported, Internet television production and distribution.  
---
Discover how to reach Latinos in language today with
"Hispanic Market Translation Issues" audio recording

Presenter Martha E. Galindo
Certified translator and translation company owner Martha E. Galindo explains why it's important to reach your clients in language to convey your message effectively. She walks you through the ins and outs of translations issues, how to select a translator, what to expect, how to save on translation costs and much more.
Click here to purchase a downloadable or CD audio recording presentation and bonus discussion on Hispanic Market Translation Issues by Martha E. Galindo
---
To listen to the interview, scroll down until you see "Podcast" on the right hand side, then select "HMPR Eric Weymueller," click on the play button below or download the MP3 file to your iPod or MP3 player to listen on the go, in your car or at home. To download it, click on the arrow of the recording you wish to copy and save to disk. The podcast will remain listed in the April 2007 section of the podcast archive.
Click the button to hear the podcast:
Click here to sponsor a HispanicMPR.com podcast
---
Reach Hispanics online today with
"Marketing to Hispanics Online" audio recording
Identifying and characterizing the booming Hispanic online market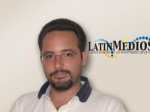 Joel Bary, Alex Carvallo and Matias Perel
Click here to purchase a recording with a presentation on marketing to Hispanics online by Joel Bary and interviews with Joel Bary, Alex Carvallo and Matias Perel
---