Posted by Elena del Valle on April 3, 2007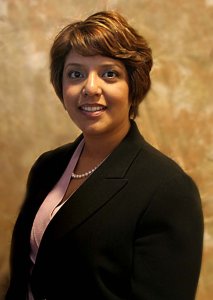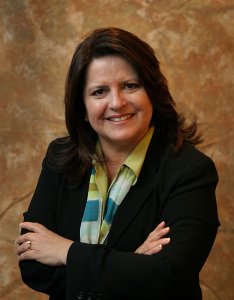 Patricia Pérez and Dolores Arredondo received the Excellence in Business recognition
Photos: La Opinion
A panel of 10 La Opinion employees selected 30 area Latina leaders, professionals and volunteers, in health, education, business, technology and arts and culture for recognition. The women were recognized during a Mujeres Destacadas (Exceptional Women) by-invitation-only luncheon in Los Angeles, California. 
The recipients, from Los Angeles County, Orange County, Ventura County, Riverside County and San Bernardino, were selected from 140 entries. The recipients of the excellence in business recognitions were Patricia Pérez, principal, Valencia Perez & Echeveste Public Relations; Maribel Larios, director business development, Benefit Funding Service Group; Dannielle Campos, senior vice president, Bank of America; Dolores Arredondo, vice president of Multicultural Marketing Communications, Wells Fargo; Porfiria Gaona, coordinator, Magic Cleaners, LLC and María del Carmen Salas, president, La Parrilla. 
María Gutiérrez Ott, Imelda Quintanar, Ana Cubas, Araceli  Sandoval, María Brenes,  Susana Zamorano, Cristina José Kampfner, Dolores  Carlos, Norma Rosales, Sylvia Estrada, Adriana Velasco, Patricia Osorio, Evelina Fernández,  Rita Gómez, Isela  Sotelo, Diane Rodríguez, Cristina Aguilar, Argelia Andrade, Teresa Tejada, Patricia Chebac-Reza, Mayra Soriano, Selene Loredo Cárdenas, Maribel Medina and Irma Muñoz were also saluted as outstanding women.
The judges were Leslie Fierro, creative services manager; Blanca Villagomez, advertising creative manager; Lourdes Lopez, supplements coordinator; Hugo Hernandez, national automotive account executive; Martha Estrada, account executive; Tanya Zapata, sales manager, Contigo; Virginia Gaglianone, editor, Contigo; Ruben Moreno, metro reporter; Monica Lozano, publisher and chief executive officer; and Pedro Rojas, executive editor.
---
"Latino Media and Hispanic Media Training" audio recording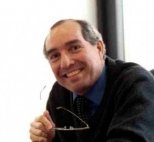 Presenters Federico Suverbi, Ph.D. and Elena del Valle, MBA
 Click here to purchase a downloadable or CD audio recording with Latino media and Hispanic media training presentations by Federico Subervi, Ph.D and Elena del Valle, MBA
---