Posted by Elena del Valle on April 2, 2007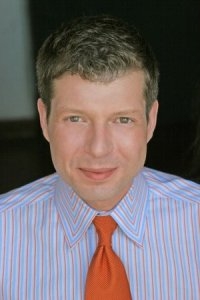 Fernando Espuelas, chairman and CEO of Voy
A podcast interview with Fernando Espuelas, chairman and CEO of Voy, is available on the Podcast Section of Hispanic Marketing & Public Relations, HispanicMPR.com. During the podcast, he discusses Voy and reaching Latino youth online with Elena del Valle, host of the HispanicMPR.com podcast. 
Fernando previously co-founded and was chairman and CEO of StarMedia Network, a multi-platform media company for Spanish and Portuguese speaking audiences worldwide. At StarMedia, he built one of the first online networks to transcend national barriers, becoming one of the most recognized Pan-Latin new media brands in Latin America and eventually serving 25 million people worldwide.
After starting the business with his credit card, Fernando went on to raise $500 million dollars for the company in a combination of private and public offerings, including raising one of the first series of venture funding and one of the first IPOs for a Latin Internet company. StarMedia's market capitalization reached $3.8 billion dollars.
His leadership has earned him recognition. Time magazine honored him as one of the "Leaders of the Millennium," and he was recognized as a "2000 All-Star" business leader by Crain's New York Business magazine. The World Economic Forum includes him among its elite "Global Leaders of Tomorrow," and he was also a recipient of Latin Trade Magazine's prestigious Bravo award.
Prior to founding StarMedia Network, he was the managing director of Marketing Communications for AT&T Latin America and the Caribbean where he was responsible for conceiving and launching AT&T's first online service in Latin America. Prior to AT&T, Fernando held various senior positions at Ogilvy & Mather in the United States and Latin America. He is the author of the book Life in Action, published by in 2004.
To listen to the interview, scroll down until you see the "Podcast" on the right hand side, then select "HMPR Fernando Espuelas" click on the play button below or download it to your iPod or MP3 player to listen on the go, in your car or at home. To download it, click on the arrow of the recording you wish to copy and save to disk. The podcast will remain listed in the April 2007 section of the podcast archive.
---
Reach Hispanics online today with
"Marketing to Hispanics Online" audio recording
Identifying and characterizing the booming Hispanic online market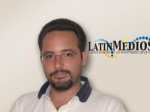 Joel Bary, Alex Carvallo and Matias Perel
Click here to purchase a recording with a presentation on marketing to Hispanics online by Joel Bary and interviews with Joel Bary, Alex Carvallo and Matias Perel
---
Click the button to hear the podcast: