Posted by Elena del Valle on March 29, 2007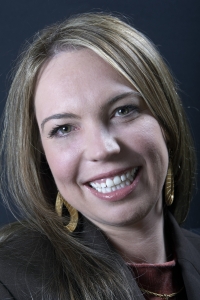 Liria Barbosa, senior research analyst, C&R Research
Photo:C&R Research
Hispanic oriented research firm LatinoEyes, a division of C&R Research, will ask bicultural marketing, research and advertising professionals interested in the Hispanic market what they like and dislike in today's Hispanic-targeted advertising during a live and free webinar. "Voices of the People — Hispanic Consumers Speak Out About the Most Effective Ways to Connect with Them" will take place online at 3 pm Tuesday, April 3, 2007.  Organizers, Brenda Hurley and Liria Barbosa, hope to hear what grabs respondent's attention, makes them connect with brands, and drives them away from brands.  
"I think this is a great opportunity for marketers, researchers ,and anyone with an interest in the Hispanic market to hear how bicultural Latinos feel about marketing vehicles and Hispanic-targeted advertising," said Barbosa, senior research analyst, C&R Research.
"The Pew Hispanic Center has just released a study showing that 76 percent of bilingual Latinos use the internet. Hence, marketers can now take advantage of the quick and cost effective online methodologies they've been using for the General Market and apply them to the acculturated and bicultural Hispanic market. Therefore, online research tools are now more important than ever and this session will showcase one online method for reaching your Hispanic consumer."
The discussion will take place in an interactive query session which brings multiple respondents together to answer questions simultaneously and provides immediate results. This is a hybrid of qualitative and quantitative research that mixes pre-programmed quantitative questions with open-ended qualitative questions.
The software also allows facilitators to add questions or probe deeper on participants' answers on the fly. The information collected during the Interactive query session will be available in a report a week after the live session.
LatinoEyes offers qualitative and quantitative marketing research, including an exclusive LatinoEyes.com online panel of thousands of acculturated, bicultural and unacculturated Latinos across the country. 
---
Hear from market researchers about the Latino family in
"Latino Family Dynamics" audio recording


 Brenda Hurley and Liria Barbosa
Click here to purchase a downloadable or CD audio recording with extended information on Latino Family Dynamics by Brenda Hurley and Liria Barbosa
---