Posted by Elena del Valle on March 23, 2007
Monica Lozano, publisher and chief executive officer, La Opinión 
Photos: National Hispana Leadership Institute 
The National Hispana Leadership Institute (NHLI) will host five empowerment programs from January to August 2007. The first event will be held in Los Angeles, California on March 30. Additional programs will take place May 18 in Milwaukee, Wisconsin at the Hilton Milwaukee City Center; June 1 in Hartford, Conneticut at the Hilton Hartford; June 27 in Orlando, Florida and August 17 in Houston, Texas.
The Los Angeles program is scheduled to begin at 8 am and conclude at 12:30 pm. Following registration and breakfast, NHLI President Marisa Rivera-Albert will open the program with "Preparing Latinas for Leadership Positions," a discussion about the National Hispana Leadership Institute.
Julie Stav, financial planner, Julie Stav, Inc
A presenter from The Gallup Organization, Zulma X. Barrios, L.H.D., will dedicate two hours to "The Seven Demands of Leadership." During that time she will discuss the leadership demands she believes are essential for Latinas to master. These are Visioning, Maximizing Values, Challenging Experience, Mentoring, Building a Constituency, Making Sense of Experience and Knowing Self.   
The event will conclude with a five speaker panel discussion, "Latinas Sharing Their Secrets of Success." Panel members are: Monica Lozano, publisher and chief executive officer, La Opinión; Jennifer Korn, associate director, Office of Public Liaison, White House; Julie Stav, financial planner, Julie Stav, Inc.; Lulu Sobrino, founder and chief executive officer, Lulu's Dessert; Monica Garcia, board member, District 2, LA Unified School District; and Charline Espinoza, agent, State Farm Insurance Companies. Admission to the half day event costs $30.
Founded in 1987, the National Hispana Leadership Institute promotes leadership for Hispanic women. Its mission is "to develop Hispanas as ethical world leaders through training, professional development, relationship building, community and world activism."
---
"Latino Identity and Situational Latinidad " audio recording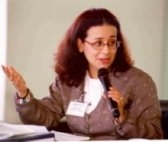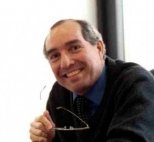 Presenters Diana Rios and Ph.D., Federico Subervi, Ph.D.
 Click here to purchase a downloadable or CD audio recording with presentations on Latino identity by Diana Rios, Ph.D. and Federico Subervi, Ph.D. and a bonus interview with the professors
---