Posted by Elena del Valle on March 22, 2007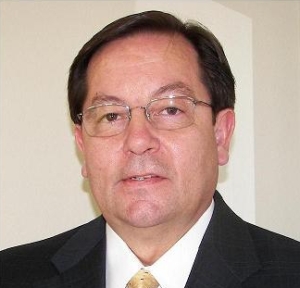 Andres Fuentes
La Opinión hired Andres Fuentes as vice president of Sales. Fuentes will oversee the publication's advertising sales organization including local retail, national, online, integrated sales and new business development. Additionally, he will work with ImpreMedia corporate sales in building out cross-market integrated sales programs. He will report to Monica Lozano, publisher and chief executive officer of La Opinión.
"Andres brings enormous dynamism and a proven track record to La Opinión," said Lozano, "His experience in cross platform sales is critical to our organization as we diversify the scope and product mix to meet customer expectations and sustained revenue growth."
Most recently Fuentes was the general sales manager at Univision Radio's KLVE-FM and KTNQ-AM. He worked with Univision for seven years. KLVE-FM is described in promotional materials as one of the largest radio stations in the Univision Radio Network.
In the 1990s, he worked at La Opinión as general manager of La Opinión Para Ti, a home delivered publication co-produced in partnership with the Los Angeles Times. Fuentes is a graduate of the Universidad de Chile in Santiago, Chile.
La Opinión is a leading Spanish-language daily newspaper. According to promotional materials it distributes 124,000 copies throughout the five-county Southern California area and reaches over 482,000 readers on a daily basis. La Opinión is owned and operated by ImpreMedia LLC.
---
"Latino Media and Hispanic Media Training" audio recording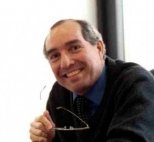 Presenters Federico Suverbi, Ph.D. and Elena del Valle, MBA
 Click here to purchase a downloadable or CD audio recording with Latino media and Hispanic media training presentations by Federico Subervi, Ph.D and Elena del Valle, MBA
---