Posted by Elena del Valle on March 21, 2007
By Patrick Osio, Jr.
Editor, HispanicVista and columnist, San Diego Metropolitan Magazine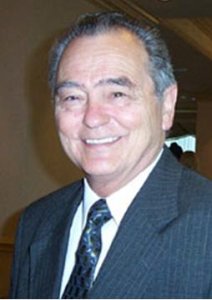 Patrick Osio, Jr.
Mark Krikorian, Executive Director of Center for Immigration Studies (CIS), at what was dubbed a "think tank" conference on January 26th to review immigration issues promoted in part by San Diego University's Trans-Border Institute (TBI), called on the Department of Homeland Security to use eminent domain to purchase from half-mile to a mile of land along the US-Mexico border, and demolish the buildings to create a "border security zone" to "insulate ourselves" from Mexico.
Krikorian's bizarre ideas would demolish San Ysidro, and Otay Mesa, in San Diego. Do away with much of Calexico in Imperial Valley, California; Nogales, Arizona, El Paso, Laredo, Brownsville and numerous smaller border towns in Texas. 
Click here to read the complete article
---
Target Latinos effectively by anticipating changes in the market with
"Hispanic Projections" audio recording

Presenter Roger Selbert, Ph.D.
Click here to learn more and to purchase a downloadable or CD audio recording with a presentation by Roger Selbert, Ph.D. on "Hispanic Projections" 
---