Posted by Elena del Valle on March 15, 2007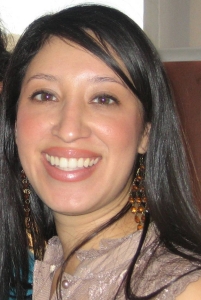 Verónica Vela
Photo: The Bravo Group
The Bravo Group recently promoted Verónica Vela from management supervisor to account director. Since joining the company in 1999, Vela has been a leader on the Wyeth account, a Bravo account since 1984.
She currently oversees work on nine Wyeth products. Vela was responsible for the launch of the first Hispanic market advertising campaign for the sleep aid Advil PM. She also, working in collaboration with Bravo Uno-a-Uno, introduced the Spanish language pages for the product website. Vela has worked on several cause and awareness accounts, including the Pfizer's New York Hispanic Health Awareness program and the March of Dimes' public service announcement campaign focused on folic acid to prevent birth defects.
In addition, as Sears account supervisor, Vela oversaw the development of original creative and the implementation of all media activations and promotional sponsorships. As senior account executive she coordinated and managed multi media production including shoots and recordings; and developed and managed the implementation of integrated marketing plans targeting Hispanic consumers. 
"Verónica has truly been a rising star at Bravo. She has helped build Wyeth into a leader in their category. She has been instrumental in building Bravo's pharma expertise and generating results for powerful brands like Sears, Advil, etc. I am always proud to see one of our long-standing employees continue to build their career and flourish at Bravo," said Linda De Jesús-Cutler, chief operating officer and president, The Bravo Group.
The Bravo Group, a Young & Rubicam Brands company, is an agency with over 25 years serving multi-national companies targeting U.S. Hispanic consumers. Established in 1980, The Bravo Group creates marketing programs that include research and strategic planning, advertising, interactive and digital, direct, promotional and event marketing, media planning and buying, branded entertainment and public relations. The company is headquartered in New York.
---
Improve your knowledge of the U.S. Hispanic market with
Hispanic Marketing and Public Relations Understanding and Targeting America's Largest Minority book

Click here to see a table of contents and to buy your copy today!
---