Posted by Elena del Valle on February 26, 2007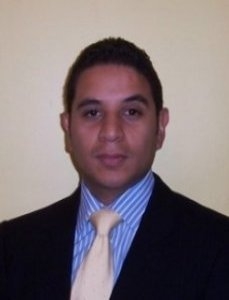 Isabel Malowany, editor, and Francois Dauder, brand manager, Tu Dinero
A podcast featuring an interview with Isabel Malowany, editor, and Francois Dauder, brand manager, Tu Dinero magazine, is available in the Podcast Section of Hispanic Marketing & Public Relations, HispanicMPR.com. During the podcast, they discuss the magazine and the Hispanic market with Elena del Valle, host of the HispanicMPR.com podcast.
Isabel Malowany was born in Havana, Cuba in 1962 and raised in the United States. Fluent in English, Spanish, French, Portuguese, and Italian, she studied in Paris, France where she received a Junior Degree in Political Science from the Institut d'Etudes Politiques, a bachelors degree in History from the Université de Paris IV Sorbonne and a Masters Degree in Communications from the Université de Paris II.
She began working as a broadcast journalist in 1983 for Radio France Internationale (short-wave) as a correspondent for Deutsche Welle, part of the German national radio. She has also worked as columnist for The Miami News and was contributor to several newspapers in France and the United States. She was a television correspondent and producer for Channel Four, a weekly European current affairs magazine. She was an on air presenter and reporter for French public television and a Reuters Financial Television correspondent and on-air producer for special live events.
She was Reuters Television Bureau chief, international media coordinator in the field of human rights and social development of Brazil's largest non-profit organization Viva Rio.  She was a producer in Brazil for Real TV and Paramount; Viacom consultant for Media Mundi, an international television distribution network; and producer and presenter with GolTV before joining Page One Media as editor of Tu Dinero.
A native of New Jersey, Francois started his career in finance over nine years ago. Early in his career, he decided to help fill the void of financial advice in the Hispanic community. After developing his career with Merrill Lynch, Smith Barney, and JP Morgan Chase, he began to address the market segment he always wanted to serve.
As the brand manager for Tu Dinero magazine, Francois promotes the magazine to Fortune 500 companies. He is working on Tu Dinero's first year anniversary event and a fundraising symposium in Los Angeles.   
To listen to the interview, scroll down until you see the "Podcast" on the right hand side, then select "HMPR Isabel Malowany, Francois Dauder" click on the play button below or download it to your iPod or MP3 player to listen on the go, in your car or at home. To download it, click on the arrow of the recording you wish to copy and save to disk. The podcast will remain listed in the February 2007 section of the podcast archive.

Click the button to hear the podcast:
Click here to sponsor a HispanicMPR.com podcast
---
"Latino Media and Hispanic Media Training" audio recording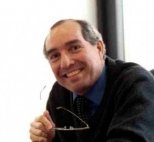 Presenters Federico Suverbi, Ph.D. and Elena del Valle, MBA
Click here to purchase a downloadable or CD audio recording with presentations on Hispanic media training by Elena del Valle, MBA and on Latino media by Federico Subervi, Ph.D.
---