Posted by Elena del Valle on February 21, 2007
By Tony Malaghan
CEO, Arial International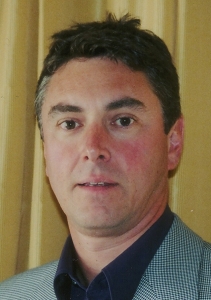 Tony Malaghan, CEO, Arial International
Photo: Arial International
Latest population estimates by the U.S. Census Bureau at the time of writing, put the U.S. Hispanic population at 42,687,224 or 14.4 percent of the U.S. population. That equates to one person out of every seven in the U.S. being Hispanic. The projection for 2050 is that this will increase to one in four people or 25 percent of the total population.
To put the current Hispanic population into perspective, when looked at in terms of the population of countries in the world, it would rank 29th out of 232 countries. In terms of pure numbers, it ranks higher than Sudan, Spain, Argentina, Kenya, Canada, Australia and Afghanistan to name a few.
I think we can conclude it's a pretty substantial market. So, why are more companies in the U.S. not doing more to establish a presence in this market?
Click here to read the complete article
---
Read Tony's chapter in
Hispanic Marketing and Public Relations book

Click here to purchase a copy of Hispanic Marketing & Public Relations book including "Effective Translations," a chapter by Tony Malaghan
---