Posted by Elena del Valle on February 16, 2007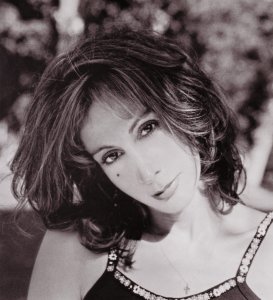 Deborah Franco, writer and producer
Photo: Deborah Franco
Hollywood, California — Writer and producer Deborah Franco secured the option rights to make two films; one about artist and Vietnam Veteran Jesse Trevino; another about dancer Nathalie Calderon. She plans to write and produce both biopic feature film projects.
The first project will be based on the true-life story of Trevino. In 1969, the young Trevino was attending the prestigious New York Art Institute on scholarship when he was called into active duty in Vietnam.
Struck by a grenade, Trevino tragically lost his right arm and spent two years recuperating in a hospital and then began the agonizing journey of learning how to paint with his left hand. According to promotional materials, Trevino went on to become one of the most respected artists of his generation and the only U.S. Latino artist to have his critically acclaimed work permanently hanging at the Smithsonian as well as in galleries across the country. In 1999, as part of an international art summit in Chile, every first lady in the world was asked to select one artist to represent their country and Trevino was selected by First Lady Hilary Clinton. The working title for this project is "The Color of Courage."
She also has plans to make a film based on the true-life story of 15-year-old Latina dancer, Nathalie Calderon, who lost her leg at the age of one to a rare condition. Against all odds, Calderon went on to win three dance scholarships in Florida and was recently featured on MSNBC. The working title for this project is "Unstoppable."
"I'm thrilled that both Jesse and Nathalie have entrusted their inspiring stories to me. These are individuals who haven't allowed overwhelming obstacles to prevent them from realizing their dreams. I believe people want to see that kind of hope depicted on the screen. As a filmmaker, I'm committed to creating the most compelling projects possible" said Franco.
"As a Latina, I'm proud as well as motivated to authentically portray these two Latinos who have extraordinary stories to share. Jesse is a national treasure and his experience could not be timelier. He constantly visits soldiers who are coming home without their limbs and telling them if he could do it, they can too. That's truly amazing.  The fact that both these individuals are Latino is secondary. The common denominator is that they are American stories with universal messages about what the human spirit can achieve. I'm confident these projects will captivate both the U.S. Latino and non-Latino entertainment consumer and am hopeful the movie studios will agree."
A former recording artist, Franco segued into producing in 2002 and began writing shortly after a serendipitous meeting with actor Tom Selleck, who encouraged her to write. Franco has several film and television projects in development, including a feature with Martin-Chase Productions. She made her directorial debut last year in a short starring Ricardo Antonio Chavira ("Desperate Housewives") and Yeniffer Behrens ("A Day Without a Mexican"). Prior to her recording career, Franco was a senior vice-president at Hill and Knowlton, where she established the company's national Hispanic Marketing Practice.
---
"Latino Family Dynamics" audio recording


 Brenda Hurley and Liria Barbosa
Click here to purchase a downloadable or CD audio recording with extended information on Latino Family Dynamics by Brenda Hurley and Liria Barbosa
---