Posted by Elena del Valle on February 6, 2007
Danny Crowe, president, LATV
Los Angeles, California — LATV, billed as the nation's first bilingual music and entertainment network distributed via digital multicast, recently signed a multi-city affiliation deal with Post-Newsweek Stations, Inc. to multicast the 24-hour network on a digital channel at four of the six Post-Newsweek stations.  Set to launch in spring 2007, the standard-definition channel will be ad-supported, targeting 16- to 34-year-old Hispanic Americans.
At launch, LATV is expects to reach eight million cable and broadcast homes in four of the top 10 U.S. Hispanic markets.  LATV will be broadcast on the affiliate stations' digital spectrum.  It should be available to viewers with digital televisions, and also on basic digital cable at launch in each of the markets.
"In the Hispanic market, LATV was the first television station to go bilingual with music and entertainment and now we are the first to multicast the programming that speaks to today's Latino youth.  Post-Newsweek is a formidable partner and has the resources and experience to add much value. This affiliation anchors us in some of the nation's most vibrant bilingual communities, giving us broader distribution and partners in these key markets," said Danny Crowe, president, LATV. 
LATV's national rollout will begin with Post-Newsweek station affiliates in Houston (KPRC), Miami (WPLG), Orlando (WKMG) and San Antonio (KSAT).  LATV will be multicast on these stations' digital spectrum as a standard-definition channel.  LATV will be carried on basic cable through its affiliates. LATV will also be carried in Los Angeles on KJLA via cable, broadcast and satellite.
"Post-Newsweek has great stations in key Hispanic markets. This partnership with LATV will expand our reach to second- and third-generation Hispanics as well as achieve tremendous cross-over appeal in all the younger demographics given its hot format of Latino music and pop culture," said Alan Frank, president and CEO, Post-Newsweek.
The LATV network offers a mix of bilingual music and lifestyle programming targeting bicultural Latinos in Los Angeles, California. Since 2001, the predominantly English-language LATV has been shot in front of a live in-studio audience. Its programming airs on broadcast, basic cable and satellite. LATV's advertising roster includes: Verizon, Levi's, McDonald's, VW and Target Stores. Daddy Yankee, Pitbull, Paulina Rubio, Frankie J and Julieta Venegas are among the artists that have performed on LATV.
Post-Newsweek Stations, Inc., the television broadcasting subsidiary of The Washington Post Company (NYSE: WPO), owns and operates six television stations. One in Michigan, two in Texas and three in Florida: WDIV in Detroit (NBC), KPRC in Houston (NBC), KSAT in San Antonio (CBS), WPLG in Miami (ABC), WKMG in Orlando (ABC), and WJXT in Jacksonville (independent).
---
"Latino Media and Hispanic Media Training" audio recording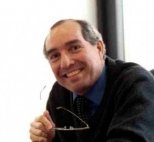 Presenters Federico Suverbi, Ph.D. and Elena del Valle, MBA
 Click here to purchase a downloadable or CD audio recording with Latino media and Hispanic media training presentations by Federico Subervi, Ph.D and Elena del Valle, MBA
---