Posted by Elena del Valle on February 5, 2007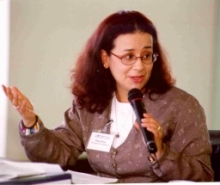 Professors Diana Rios, Ph.D., and Federico Subervi, Ph.D.
Photos: Diana Rios, Ph.D., Federico Subervi, Ph.D.
A podcast interview with Diana Rios, Ph.D., associate professor, Department of Communication Sciences, University of Connecticut and Federico Subervi, Ph.D., professor, School of Journalism and Mass Communication, Texas State University-San Marcos and director Latinos and Media Project, is available in the Podcast Section of Hispanic Marketing & Public Relations, HispanicMPR.com. During the podcast, they discuss Latino identity with Elena del Valle, host of the HispanicMPR.com podcast.
Associate professor Rios' research and teaching include minorities, women and media, media effects, and cross-cultural communication. She earned her Ph.D. at the University of Texas at Austin. She is former associate director of the Puerto Rican/Latino Studies Institute of the University of Connecticut.
Professor Subervi has been conducting research, publishing and teaching on a broad range of issues related to the mass media and ethnic minorities, especially Latinos in the United States, since the early 1980s. His book, The Mass Media and Latino Politics, is scheduled for publication in early 2007.
Among his other activities from his home base in Austin, Dr. Subervi directs the Latinos and Media Project, a site dedicated to the dissemination of research and resources pertaining to Latinos and the media, and serves as chair of the Board of Directors of Latinitas, Inc., an organization and Web-based magazine for Latina adolescents and teens. 
To listen to the interview, scroll down until you see the "Podcast" on the right hand side, then select "HMPR Diana Rios, Ph.D., Federico Subervi" click on the play button below or download it to your iPod or MP3 player to listen on the go, in your car or at home. To download it, click on the arrow of the recording you wish to copy and save to disk. The podcast will remain listed in the February 2007 section of the podcast archive.
 
Click the button to hear the podcast:
Click here to sponsor a HispanicMPR.com podcast
---
"Latino Identity and Situational Latinidad " audio recording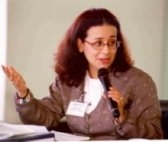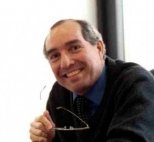 Presenters Diana Rios and Ph.D., Federico Subervi, Ph.D.
 Click here to purchase a downloadable or CD audio recording with presentations on Latino identity by Diana Rios, Ph.D. and Federico Subervi, Ph.D. and a bonus interview with the professors
---