Posted by Elena del Valle on January 18, 2007
Luis Villanueva, president and CEO, Venevision International
Photo: Venevision International
Miami, Florida – VeneMovies, Venevision International's pay TV Spanish-language, 24-hour movie channel launched in the U.S. market in September of last year and recently extended its presence to Puerto Rico. The move was part of the line up of OneLink Communications which provides the signal to most subscribers on the island.
Puerto Rico adds an additional 56,000 VeneMovies digital subscribers to those already reached through Comcast in the continental United States. VeneMovies is dedicated to showing films originally produced in Spanish on cable. The company touts the "latest movies from the new generation of actors and directors from Mexico, Spain, Argentina, Chile, Peru, Colombia and Venezuela."
"We salute the launch of VeneMovies in Puerto Rico, that island so special to all Latin American people and one of the most important communities of the Hispanic market," said Luis Villanueva, president and CEO of Venevision International. "We are celebrating today our presence among the entertainment options of a community so well disposed towards Hispanic arts."
VeneMovies reaches Latinos in Miami, San Francisco, Central California, Boston, Chicago, Philadelphia, New Jersey and Albuquerque. Company executives are negotiating to expand the signal to other cable and satellite systems. VeneMovies also presents coverage of the events of the film industry in Spanish in the United States including film festivals and premieres.
Venevision International, an entertainment production and distribution company, is part of the Cisneros Group of Companies. Established more than 30 years ago, Venevision International is a global distributor of television programming and one of the largest independent producers of Spanish-language television programs in the world. Venevision International also distributes Spanish-language films for theater, pay-per-view, home video, paid and broadcast television in the United States. It owns record labels Vene Music and Siente Music and produces and distributes audio books through Fonolibro.
---
"Latino Media and Hispanic Media Training" audio recording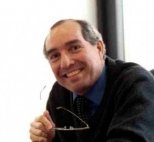 Presenters Federico Suverbi, Ph.D. and Elena del Valle, MBA
Click here to purchase a downloadable or CD audio recording with presentations Hispanic media training by Elena del Valle and on Latino media by Federico Subervi, Ph.D. For more information visit the HispanicMPR.com Resources Section
---