Posted by Elena del Valle on December 18, 2006
Wayne Eadie, senior vice president, Magazine Publishers of America
Lou Lopez, vice president, Diversity Practice, Synovate
Photos: Synovate, Magazine Publishers of America
A podcast interview with Wayne Eadie, senior vice president, Magazine Publishers of America and Lou Lopez, vice president, Diversity Practice, Synovate is available in the Podcast Section of Hispanic Marketing & Public Relations, HispanicMPR.com. During the podcast, they discusse Synovate's recent telephone survey of magazine readers with Elena del Valle, host of the HispanicMPR.com podcast.
Wayne is responsible for initiating and implementing new research programs and methodologies to measure the impact of magazines in the multimedia mix. He spearheads new advertising accountability and effectiveness studies and oversees all marketing research activities for the organization.  
 
Prior to joining MPA in 2001 Wayne was vice president of Global Advertising Research for Reader's Digest.  He joined Reader's Digest in May 1997 as director of Advertising Research and Development for the magazine's U.S. edition. Prior to that, he spent 15 years at Newsweek, most recently as director of Research and Development. He began his career at Grey Advertising and later held research management positions at Business Week and Family Weekly.
---
"Latino Media and Hispanic Media Training" audio recording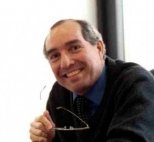 Presenters Federico Suverbi, Ph.D. and Elena del Valle, MBA
To purchase a downloadable or CD audio recording with presentations on Hispanic media training by Elena del Valle and on Latino media by Federico Subervi, Ph.D. visit the HispanicMPR.com Resources Section
---
  
Lou is a researcher and strategist with more than a decade of experience helping Fortune 500 companies understand the Hispanic and African American markets.  He has shared insights into the behaviors and attitudes of multicultural consumers with advertising and publishing companies including the largest Spanish-language publication in the U.S. and the leading media brand for African-American women.Lou worked with VIBE magazine conducting research for the launch of Vixen, a new magazine for women of color.
Lou focuses on questionnaire development, project management, data analysis, report writing and strategic planning. He has made presentations to corporate executives in a wide variety of fields and at conferences nationwide, including at the Hispanic Association of Corporate Responsibility and World Research Groups' Proven Marketing Strategies that Resonate with U.S. Hispanic Communities. Lou attended college at Princeton University and obtained his MBA from Cornell University's Johnson Graduate School of Management.
To listen to the interview, scroll down until you see "Podcast" on the right hand side, then select "HMPR Wayne Eadie and Lou Lopez," click on the play button or download it to your iPod or MP3 player to listen on the go, in your car or at home. You can also subscribe to the podcast by right clicking over the podcast box and selecting "copy shortcut" then inserting the URL address in the podcast section of your iTunes program listed under the "advanced" column. The podcast will remain listed in the December 2006 section of the podcast. 

Click the button to hear the podcast: