Posted by Elena del Valle on December 11, 2006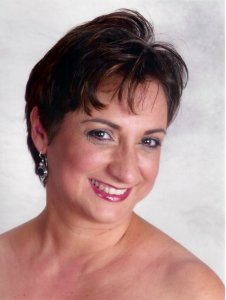 Martha E. Galindo, president and CEO, Galindo Publicidad Inc.
Photo: Martha E. Galindo
A podcast interview with Martha E. Galindo, president and CEO, Galindo Publicidad Inc., is available in the Podcast Section of Hispanic Marketing & Public Relations, HispanicMPR.com. During the podcast, Martha discusses Hispanic market translation issues with Elena del Valle, host of the HispanicMPR.com podcast. 
Martha is a native of Mexico with more than 20 years of experience. She has experience in marketing, organizational development and international customer service with companies in the United States, Mexico, Argentina and Chile.
Martha is the recipient of multiple awards for outstanding achievement in international trade, marketing, communications, and entrepreneurship. Her company was selected twice as a Florida 100 company by the University of Florida, a top honor recognizing rapidly growing, privately owned companies in the state of Florida.
A certified translator, Martha is a member of professional and community organizations such as the Coral Springs Rotary Club, American Translators Association. She is vice president of the Florida Chapter of the American Translators Association, board member of the Coral Springs International Partnerships, and Member of the National LEP Advocacy Task Force, a group of stakeholders who support anti discrimination laws on the basis of national origin because of language and cultural differences.
She earned a Master of Arts in Communications from Michigan State University and a Bachelor of Arts in Communications from Tecnológico de Monterrey in Mexico.
To listen to the interview, scroll down until you see "Podcast" on the right hand side, then select "HMPR Martha Galindo," hit the play button or download it to your iPod or MP3 player to listen on the go, in your car or at home. To download it, click on the arrow of the recording you wish to copy and save to disk. The podcast will remain listed in the December 2006 section of the podcast archive.
Click the button to hear the podcast:
---
Discover how to reach Latinos in language today with
"Hispanic Market Translation Issues" audio recording

Presenter Martha E. Galindo
Certified translator and translation company owner Martha E. Galindo explains why it's important to reach your clients in language to convey your message effectively. She walks you through the ins and outs of translations issues, how to select a translator, what to expect, how to save on translation costs and much more.
Click here to purchase a downloadable or CD audio recording presentation and bonus discussion on Hispanic Market Translation Issues by Martha E. Galindo
---