Posted by Elena del Valle on November 28, 2006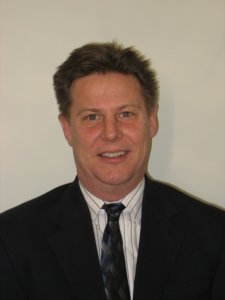 Bruce Barr, vice president, GfK Omnibus Services
Photo: GfK Omnibus Services
New York, New York — GfK Omnibus Services, a division of GfK Custom Research North America, recently released the results of its Hispanic OmniTel® Retail Study on where Hispanic shopping preferences.  According to their findings when asked to name which major store or retailer they felt does the best job of catering to the Hispanic or Latino consumer, Wal-Mart was the top selection at 35 percent. Home Depot was a distant second at 7 percent and Target was third at 5 percent. 
The study was conducted October 2006 among 502 Hispanics aged 18 and older nationwide by telephone.  Respondents were given the choice of completing the survey in English or Spanish. Asked which factors are most important when deciding where to shop, Hispanic Americans cited the same priorities that other Americans have when choosing retailers such as convenience, low prices, and a wide range of merchandise. 
A second-tier of priorities unique to the Hispanic market was cited by about half of Hispanics as "very important," including store employees speaking Spanish, products relevant to Hispanic consumers and Spanish language signage.  Following is a breakdown of factors considered very important in choosing a shopping destination:
Low prices: 75 percent
Convenient location: 69 percent
Wide range of merchandise: 66 percent
Employees who speak Spanish: 51 percent
Wide range of payment options: 49 percent
Products relevant to Hispanic consumers: 48 percent
Spanish signage: 47 percent
Product packaging and labels in Spanish: 43 percent
Owner is a member of the local community: 33 percent
Asked about their retail shopping habits, following is a breakdown of the types of stores respondents say they shop in often:
National discount chain stores such as Wal-Mart or Target: 56 percent
Local stores that specialize in serving Hispanic and Latino customers: 37 percent
National home improvement stores such as Lowe's or Home Depot: 32 percent
National mid-priced department stores such as Kohl's, Sears or JCPenney: 23 percent
Electronics, entertainment or appliance stores such as Circuit City or Best Buy: 15 percent
Specialty clothing stores such as the Gap or Old Navy: 12 percent
National upscale department stores such as Macy's, Nordstrom or Lord & Taylor: 10 percent
Sporting good stores such as the Sports Authority: 8 percent
 
"The survey shows that mainstream national retailers such as Wal-Mart and Target are highly attractive to Hispanics, but that the key to differentiation stems from meeting and delivering the unique needs of Hispanic consumers," said Bruce Barr, vice president, GfK Omnibus Services.  "To stand out with Hispanics, retailers need to consider offering such things as Spanish-speaking sales clerks, Hispanic-oriented merchandise, and Spanish language signage.  Wal-Mart has clearly demonstrated they have taken the next step in their marketing efforts to ensure they have catered to the Hispanic consumer effectively."
GfK's Hispanic OmniTel is a monthly survey of the Hispanic American market targeting Hispanic American adults nationwide.  Conducted in English and Spanish, Hispanic OmniTel is national telephone omnibus survey that offers to help marketers understand the lifestyles, buying behavior and unique perspectives of Hispanic Americans. 
Headquartered in New York, GfK Custom Research North America is a company of the GfK Group.  GfK Omnibus Services resides in the GfK Princeton, New Jersey offices. With home offices in Nuremberg, Germany, the GfK Group is the fourth largest market research organizations in the world.  Its activities cover five business divisions: Custom Research, Retail and Technology, Consumer Tracking, Media and Healthcare.  In addition to 13 subsidiaries in Germany, the GfK Group has more than 130 subsidiaries and affiliates in over 70 countries.