Posted by Elena del Valle on October 31, 2006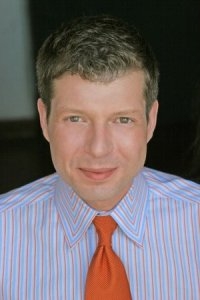 Fernando Espuelas, Voy CEO
Photo: Voy
New York, New York — To reach the highly desirable 16 million Hispanic Internet demographic Voy LLC launched a broadband network, Voy TV. It is promoted as the first broadband television network to combine programmed content with user-generated videos and sharing tools. On the launch date, the homepage is populated mainly by video content with a handful of Voy blogs and podcasts. According to promotional materials it is designed to be a next generation destination for Latinos seeking an "entertaining and social experience."
The company uses broadband, wireless, television, film, music, and DVD tools to reach consumers and hopes this diversity will attract content creators and advertisers. Voy TV executives hope to attract its Voy Plaza base of 2.6 million. The company promises a combination of acquired original programming, licensed content and user-generated video; including thousands of videos arranged in an array of user-generated and premium channels where visitors can share video clips, create blogs and meet other Latinos.
"Voy was conceived as a brand, independent of any particular method of distribution, recognized for its ability to bring entertainment that resonates with the Latin mindset to audiences that are increasingly turning to digital media," said Fernando Espuelas, founder and CEO of Voy. "Voy TV takes advantage of broadband distribution to reach this underserved audience and connect with millions of viewers hungry for relevant content and social networking."
Select Voy premium channels include: Voy Filmmaker Showcase with short films, music videos and commercials made by Latinos or featuring Latinos; LatinEyes, a licensed broadcast magazine show, about Latin culture; Voy to Hollywood with celebrity interviews, and behind-the-scenes news on movies and shows that interest Latinos; LatinoCam, a weekly series, invites Voy members to be virtual reporters for news, current affairs and entertainment; Hola America!, a news magazine series about Latino personalities making an impact in the United States. 
Voy, Spanish for "I go," is a digital media company targeting English-speaking Latinos. The company was founded in 2003 and has offices in New York, Los Angeles, Miami and Buenos Aires.