Posted by Elena del Valle on October 26, 2006
Monica Gutierrez, experiential director, and Fede Duberti, account director, The Bravo Group
Photos: The Bravo Group
The Bravo Group, one of the leaders among the United States' Hispanic integrated communications agency groups, reshaped its management team by hiring Federico Duberti as account director, Carla Tesak as creative director, and Monica Gutierrez as experiential director in the New York office.
"These talented individuals not only bring with them global, Hispanic and general market experience but a real appreciation and enthusiasm of the value that lies within the Hispanic community, which will help Bravo continue to build the creative, strategic planning and experiential product of the agency," said Linda De Jesús-Cutler, COO and president of The Bravo Group.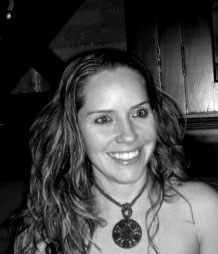 Carla Tesak, The Bravo Group
Bravo's new leaders have directed other top Hispanic agencies and won awards for their work. Duberti worked as an account director for Vitruvio/Leo Burnett in Madrid, as well as for Delvico Bates S.A. and VegaoImosponce/Lowe in Buenos Aires. He has been honored with several prizes in international advertising festivals, including gold medals in El Sol. Tesak previously worked at Young & Rubicam, where she worked on 17 global and domestic brands. Her credentials include several awards such as the gold and bronze medals from the Houston Art Director's Club and a Silver Addy in 2006. Gutierrez held the position of creative director and producer of Experiential Marketing at Trixel Inc. She was also an independent journalist for Live Events Producer, Broadbang Inc, as well as a consultant for brand integration to interactive television.
The Bravo Group is a Young & Rubicam Brands company established in 1980. Bravo headquarters are in New York. The company has offices in San Francisco, Chicago, Miami and Irvine, California. — Sergio Carmona