Posted by Elena del Valle on October 19, 2006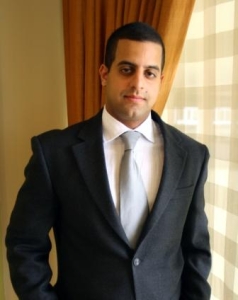 Jagdeep Wadhwani, advertising sales manager, GolTV
Photo: GolTV
GolTV recently hired Jagdeep Wadhwani as advertising sales manager, a graduate of Florida International University (FIU). He began his career as business development manager for the FIU Beacon Newspaper; where he was responsible for managing staff sales representatives and serving as the main liaison between the University and national advertisers.
Later he joined the Miami office of Corporación Interamericana de Entretenimiento (CIE), a live entertainment company with a focus on U.S. Hispanic and Latin American audiences. There Wadhwani fine tuned his skills by working on the implementation of sponsorships and advertising for events backed by recognized brands such as American Airlines, Burger King and Aguardiente Crystal.
His experience also includes work for Animus Group as an executive consultant focusing on client services for major initiatives into the U.S. Hispanic market and the ad sales operation for GolTV. Now in-house, his experience in the advertising and event marketing sectors may help clients interested in on-air and off-air capabilities. Wadhwani already has been instrumental in the acquisition of a number of GolTV advertisers including Terra Networks, Lay's, Daimler Chrysler, Gatorade, Buena Vista Pictures, Lucas Oil, Western Union, and the Office of National Drug Control Policy.