Posted by Elena del Valle on October 17, 2006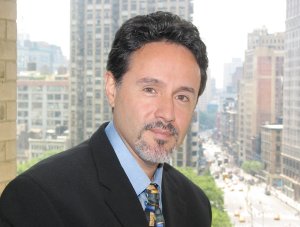 William Ortiz, president, GlobalWorks Multicultural Division
Photo: William Ortiz    
New York, New York — GlobalWorks Group LLC received four bronze Tellys for TV spots it created for Cablevision Systems Corp.'s digital services. The four 30-second spots target Hispanic and African-American consumers.
"We're especially gratified to be among the circle of winners, given that our creative was judged in a competition that attracted entries from literally all over the world," said William Ortiz, president, GlobalWorks Multicultural Division.
The Telly Awards competition attracts more than 12,000 entries annually, from all over the U.S. and many countries. The judges are advertising, production and other creative professionals, who are previous winners of Telly Awards.
"Soccer" was shot by Argentinean director Agustin Alberdi; the three African-American spots were directed by Scotty Bergstein. The spots were conceived and produced by GlobalWorks' Hispanic and African-American creative teams, under the supervision of  Caroline Fish and Takashi Omura, co-creative directors, and Anna Radzievsky, chief creative officer.
GlobalWorks is a New York-based advertising agency that delivers services for managing global brands. In addition to developing award-winning advertising campaigns across media and multicultural markets, GlobalWorks provides technology solutions to help marketers manage their brands worldwide. To view the winning spots, visit GlobalWorks.com