Posted by Elena del Valle on October 4, 2006
By Tony Malaghan
CEO, Arial International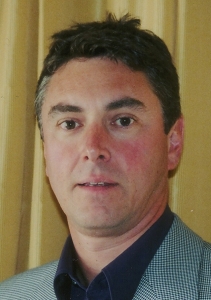 Tony Malaghan, CEO, Arial International
Photo: Tony Malaghan
In a previous article, Business Spanish Call Center Certification –Improving Customer Satisfaction, I talked about the differences between Hispanic customer care and the general market and how this impacts your call center operation. I also looked at the areas of your operation that need to be addressed in a Business Spanish Call Center Certification program. Typically, as with most business decisions, deciding to certify your call center comes back to ROI. In this article I have attempted to address some common questions raised and the resultant benefits to certification.
Should my call center be certified?
The disadvantage that many call center managers have in a bilingual operation today is that senior managers only speak English. This leaves them at a great disadvantage and at the mercy of vendors such as translation companies, recruiters, etc., and their bilingual staff to manage and gauge the operations' performance, compliance, and customer satisfaction. It is impossible to effectively manage an operation if you don't have all the information and the consequences can be very damaging to your brand and customer base.
Click here to read the complete article
---
Hispanic Marketing and Public Relations book

To purchase a copy of the Hispanic Marketing & Public Relations book featuring "Effective Translations," a chapter by Tony Malaghan, CEO, Arial International visit the HispanicMPR.com Resoures Section
---