Posted by Elena del Valle on September 22, 2006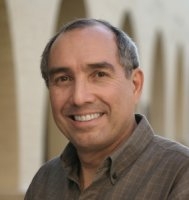 Presenter Federico Subervi, Ph.D., professor School, Journalism and Mass Communication, Texas State University-San Marcos
Next week, marketing experts will present different ways on how marketers can reach Hispanic consumers at the U.S. Hispanic Marketing Conference, held at the Hilton Del Mar in San Diego, California from Monday through Thursday.  During the conference, which is produced by the International Quality and Production Center, speakers will share marketing approaches and available strategies to brand products to the escalating Hispanic consumer population in the United States. 
"The conference is not just about a marketing division, but on how people can market Hispanic brands," said Naomi Secor, conference director for IQPC. "It's a certain market and certain messages need to be branded a certain way."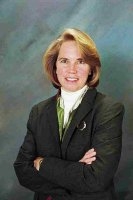 Presenters Derene Allen, senior vice president, Santiago Solutions and Elena del Valle, MBA, principal, LNA World Communications
The event will include case study driven presentations, discussion panels, and several workshops. Those expected to speak during the workshops include Elena del Valle, editor of Hispanicmpr.com, Cary Davis, vice president of Multicultural Advertising Sales for ABC Radio Networks Inc, Claudia Phillips, COO of Hispanic Digital Network, Lee Vann, principal of Captura Group, and Derene Allen, senior vice president of Santiago Solutions. Federico Subervi, Ph.D., professor School, Journalism and Mass Communication, Texas State University-San Marcos, will conduct an hour long keynote address on "Understanding Latino Identity and Situational Latinidad: Implications for Marketing Outreach and Research" based on a chapter he co-authored in the Hispanic Marketing & Public Relations book.
"Everyone speaking has already put award-winning campaign," said Secor. "Those attending will learn new ways to market, and they could learn how to take an existing brand and market it to Hispanics. There are now Hispanic figures for kids and network opportunities for marketing professionals."
The workshops topics include Developing a Multi-cultural, Multi-Platform Hispanic Marketing Strategy, Developing Effective Campaign Measurement & Interactive Marketing, Understanding Hispanic Media and Media Training Issues, Discovering Strategies and Tactics for Success in the Hispanic Online Market, Building the Business Case to Enter the Hispanic Market, Effective Retail Marketing to Hispanic Shoppers, Tailoring Your Marketing Plan to Appeal to Hispanic Young Adults, and Delivering Full Growth Potential from the Hispanic Market Opportunity Through Portfolio Prioritization. More information is available online at U.S.HispanicMarketing.com — Sergio Carmona
HispanicMPR.com courtesy admission recipient 
Shayne Walters, president and founder, Carmen's Cupones y Consejos™ was the first HispanicMPR.com subscriber to respond to a HispanicMPR.com email invite. He will attend the event with a complimentary admission courtesy of HispanicMPR.com and IQPC.
---
Hispanic Marketing and Public Relations book

To purchase a copy of the Hispanic Marketing & Public Relations book featuring "Latino Identity and Situational Latinidad," a chapter co-authored by Federico Subervi, Ph.D., "A Deeper Look into the U.S. Hispanic Market," a chapter co-authored by Derene Allen and "Cultural Understanding Key to Effective Hispanic Media Training" by Elena del Valle visit the HispanicMPR.com Resoures Section
---