Posted by Elena del Valle on August 30, 2006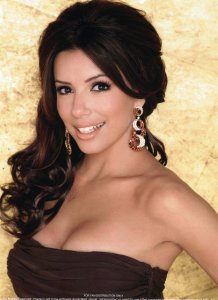 Actress Eva Longoria
Photo: Eva Longoria
Phoenix, Arizona — The Hispanic Women's Corporation (HWC) is hosting a two-day conference, the 21st National Hispanic Women's Conference, October 12-13, 2006 at the Phoenix Convention Center. According to their promotional materials the conference, with expected attendance of 2,000, is the largest gathering of Latinas in the country offering leadership and professional development. A corporate luncheon honoring Latinas Eva Longoria, Julie Stav and Maria Marin is scheduled for Friday, October 13.
The program will highlight influential Latinas who are expected to share their success stories. There also will be a series of workshops on financial planning, professional development, entrepreneurship, and leadership. The event kicks-off October 12 with a youth leadership conference targeting 400 local area school students. On site registration costs $300. Early registration is available for $200 and $275 depending on the registration date. 
Actress Longoria, of the television program Desperate Housewives, will make a special appearance sponsored by Qwest Communications, to receive the Latina Visionary and Community Empowerment Award.
"I am honored to be part of this important conference that educates and improves the lives of Latinas," said Longoria.
State Farm Insurance Co., will present the conference honorary luncheon chair and international financial expert Stav, founder and owner of Retirement Benefit Systems and Julie Stav Inc. Stav is also an author and host of a daily radio show.
Marin will receive this year's Latina Excellence Award for her successful career and contributions to the Hispanic Women's Corporation.  She is a motivational trainer in personal empowerment and The Art of Negotiation. Marin is also a national newspaper columnist, who writes on personal growth topics for women. Her column Mujer Sin Límites (Woman Without Limits) is published weekly in the U.S. and Puerto Rico.
The Conference and this year's theme, Latina Power: The Billion Dollar Markets, have attracted well known companies such as General Motors, State Farm, Wall-Mart, Sam's Club, Qwest Communications, Ford, Univision, Wells Fargo and Dillards as sponsors.
The Hispanic Women's Corporation, a 501 C (3) non-profit organization, was founded to promote higher education, community involvement, professional advancement and leadership development for the improvement of Latinas cultural quality of life.