Posted by Elena del Valle on August 23, 2006
Marla Provencio, co-senior vice president, Marketing, ABC Entertainment
Photo: Marla Provencio/American Broadcasting Companies, Inc., Arenas
ABC Entertainment has selected Arenas as Hispanic agency of record. Arenas will be responsible for Hispanic strategy, media planning and buying, as well as creative targeting of the burgeoning U.S. Hispanic market. Shows selected by ABC for Hispanic targeted marketing efforts are primetime's "Ugly Betty" and "Desperate Housewives."
"Bringing Arenas on board, a recognized leader in the field of Hispanic marketing, is an integral part of our strategy to reach the estimated 44.1 million Hispanics in the United States, most of which are bilingual and bicultural," said Marla Provencio, co-senior vice president, Marketing, ABC Entertainment. "Adding Arenas to our cache strengthens our brand identity in the Hispanic community."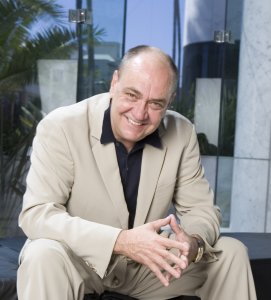 Santiago Pozo, CEO, Arenas
"We commend the ABC Television Network executives, in their efforts to expand their audience base, for having the vision to aggressively target the U.S. Hispanic market. I'd like to personally thank ABC for their faith in Arenas to deliver more bilingual and monolingual English Hispanic viewers to their shows. I also feel that in winning this account it is a testament to the high caliber of professionals that make up the Arenas team," said Santiago Pozo, CEO, Arenas.
Based in Beverly Hills, and started 18 years ago by Pozo, Arenas is one of the oldest Hispanic marketing agencies in entertainment. Their client roster has included studios Disney, Universal, Paramount, Warner Bros., DreamWorks and MGM, as well as Universal Home Entertainment, Buena Vista Home Entertainment, PBS and Universal Studios Hollywood.         
Primetime Entertainment on ABC crosses various programming genres with hit series like "Desperate Housewives," "Lost," "Grey's Anatomy, " "Extreme Home Makeover: Home Edition," "Boston Legal," "According to Jim," "George Lopez," "Dancing with the Stars," "America's Funniest Home Videos," "Supernanny" and "Wife Swap." ABC Entertainment is part of the ABC Television Network and is managed by the Disney-ABC Television Group, a division of The Walt Disney Company.