Posted by Elena del Valle on August 21, 2006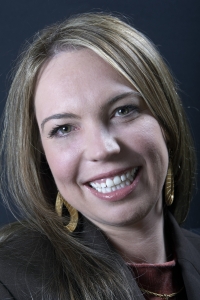 Brenda Hurley, Liria Barbosa Latino Eyes Hispanic market researchers
A podcast interview with Brenda Hurley, vice president, C & R Research and Liria Barbosa, senior research anaylist, C & R Research is available in the Podcast Section of Hispanic Marketing & Public Relations, HispanicMPR.com. During the podcast, they discuss the Latino markets and Latino family dynamics with Elena del Valle, host of the HispanicMPR.com podcast.  
Since the beginning of her career, Liria has been involved in qualitative research heading a wide range of projects from initial design, recruitment, execution, moderation and analysis to the final written report.  Her experience includes studies for service and product categories such as: Household Cleaners, Food and Beverages, Packaged Goods, Automotive, Financial Services, Telecommunications, Internet, Pharmaceuticals, Liquor and Spirits and Health and Beauty Aids.  Liria is a graduate of the Burke Institute Intensive Moderator Training Program and has also attended courses at RIVA.
A native of São Paulo, Liria spent several years studying and working in Mexico. She is trilingual and multicultural. Liria has a Bachelor of Science degree in Business Administration majoring in International Business from Barry University in Miami, Florida. Her previous experience included marketing positions with Lucent Technologies, and Cedetel (a Motorola owned Wireless provider in Monterrey, Mexico). 
Brenda Hurley, vice president, C&R Research. Since joining C&R in 1994, Brenda has specialized in quantitative research, providing custom research solutions for her clients utilizing both online and offline methodologies. She has extensive experience in concept evaluation, name tests, positioning research, market segmentation, attitude and usage, and tracking studies. Additionally, Brenda was very involved in the development of CRIMSON (C&R's Multimedia Surveying Network) and has designed and executed countless studies using this system. Her clients represent a wide variety of industries including the restaurant industry, consumer packaged goods and the financial services industry.
Although Brenda regularly works on projects for all types of consumer groups, Brenda focuses much of her time leading C&R's specialty division, LatinoEyes.  Brenda has been conducting research with Latinos in the U.S. for more than ten years and since LatinoEyes' official launch in 2002, Brenda has been committed to building that division.  She continues to work on projects targeting Latinos both in America and in LATAM.
To listen to the interview, scroll down until you see the "Podcast" on the right hand side, then select "HMPR Brenda Hurley, Liria Barbosa" hit the play button or download it to your iPod or MP3 player to listen on the go, in your car or at home. To download it, click on the arrow of the recording you wish to copy and save to disk. The podcast will remain listed in the August 2006 section of the podcast

Click the button to hear the podcast:
Click here to sponsor a HispanicMPR.com podcast
---
"Latino Family Dynamics" audio recording


 Brenda Hurley and Liria Barbosa
To purchase a downloadable or CD audio recording with extended information on Latino Family Dynamics from Brenda Hurley and Liria Barbosa visit the HispanicMPR.com Resources Section.
---