Posted by Elena del Valle on August 17, 2006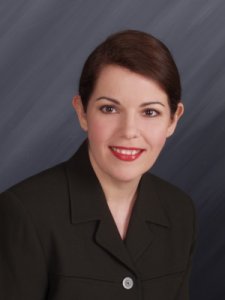 Gloria Cantens Purchon and Belkist Padilla
Photos: Insights Marketing Group, Inc.
Miami, Florida – The RIVA Training Institute, a market research training firm, awarded a Master Moderator Certificate™ to Gloria Cantens-Purchon, qualitative research director, Insights Marketing Group, Inc. (IMG). According to the Insights Marketing Group, this makes IMG home to the only two Hispanic moderators in the U.S. to receive the certification.
Cantens-Purchon was one of nine moderators in the U.S. to earn the certificate. Belkist Padilla, president and founder of IMG, received the the certification before her IMG colleague. Both are bilingual moderators (English and Spanish).
According to Naomi Henderson, founder of RIVA, "simply leading hundreds of groups over 10 or 15 years doesn't automatically qualify one as a master moderator if new skills have not been acquired and adapted to the ever-changing conditions in the world of qualitative research. The RIVA Training Institute has been conducting trainings in qualitative social and market research for 25 years." 
According to the RIVA website, the company's staff has trained thousands of researchers and professionals since 1981 through public and custom courses in the skills and techniques of qualitative research. According to Danielle Vontobel, RIVA training coordinator, RIVA course participants benefit from the company's philosophy of experiential, hands-on learning by writing a moderator's guide, moderating a focus group, analyzing a transcript or developing a qualitative research practice.