Posted by Elena del Valle on August 14, 2006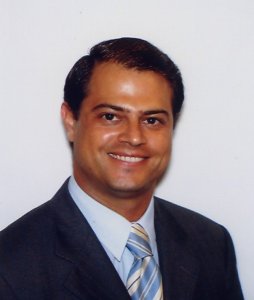 Sergio Sanchez, director, Hispanic loan and outreach programs, SallieMae
Photo: Sallie Mae
A podcast interview with Sergio Sanchez, director, Hispanic loan and outreach programs, SallieMae, is available in the Podcast Section of Hispanic Marketing & Public Relations, HispanicMPR.com. During the podcast, he discusses Sallie Mae's new Hispanic oriented program with Elena del Valle, host of the HispanicMPR.com podcast.  
Sergio has been national director of Hispanic loan and outreach programs for Sallie Mae since 2005. Prior to joining Sallie Mae, he was a senior vice president for MiCash, Inc., a Hispanic financial services firm.  Before that, he was a vice president for MasterCard International, where he launched products and services supporting major global banks. Before that, Sergio was a director at Europay International in Brussels, Belgium, and he also headed a marketing unit at The American Express Co. in New York.
Sergio holds a B.A. in communications from The American University in Washington, D.C. and a master's in business administration from Columbia Business School in New York City. Sergio is board president for The Institute for International Mediation and Conflict Resolution, a 501c3 organization. He is a program graduate of the American Bankers Association. Sergio, his wife and two daughters live in McLean, Virginia.
To listen to the interview, scroll down until you see the "Podcast" on the right hand side, then select "HMPR Sergio Sanchez" hit the play button or download it to your iPod or MP3 player to listen on the go, in your car or at home. To download it, click on the arrow of the recording you wish to copy and save to disk. The podcast will remain listed in the August 2006 section of the podcast.

Click the button to hear the podcast: