Posted by Elena del Valle on July 17, 2006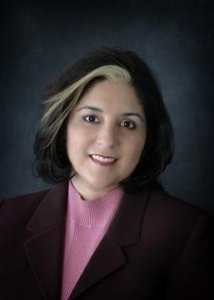 Dora O. Tovar, MPA, president, Tovar Public Relations
Photo: Tovar Public Relations
A podcast interview with Dora O. Tovar, MPA, president, Tovar Public Relations, is available in the Podcast Section of Hispanic Marketing & Public Relations, HispanicMPR.com. During the podcast, she discusses secondary Latino markets with Elena del Valle, host of the HispanicMPR.com podcast.  
Dora has more than 17 years experience providing strategic counsel to nonprofit, governmental and corporate clients in the areas of Hispanic marketing, crisis and litigation communications and public affairs. Along with her communications expertise, she provides clients with public policy insight and advocacy efforts to promote relevant cultural competency practices. She received a master's degree in Public Affairs from the LBJ School of Public Affairs at the University of Texas, Austin and an undergraduate degree in Political Science.
Dora is contributing author of the chapter on public relations, "Hispanic Public Relations and Its Emergence as an Industry," in the Hispanic Marketing & Public Relations book and the presenter of "The Next Step: Secondary Latino Markets" on HispanicMPR.com.
To listen to the interview, scroll down until you see the "Podcast" on the right hand side, then select "HMPR Dora Tovar, MPA" hit the play button or download it to your iPod or MP3 player to listen on the go, in your car or at home. To download it, click on the arrow of the recording you wish to copy and save to disk. The podcast will remain listed in the July 2006 section of the podcast.

Click the button to hear the podcast: