Posted by Elena del Valle on July 13, 2006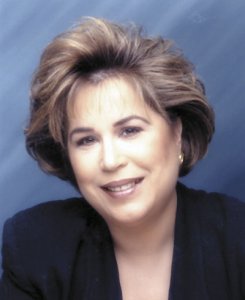 Maria Cisneros, agent, State Farm Insurance
Photos: State Farm Insurance, Siren Studios
The National Hispana Leadership Institute (NHLI) selected Miami and Indianapolis as the final two of seven cities for its empowerment conferences. A half-day professional development and motivational conference will be held July 14, 2006 at the Biltmore Hotel in Coral Gables.  Admission for the event, which begins at 8 a.m., is $25.
Amy Serrano, director, writer and producer, Siren Studios
Following a 30 minute discussion about NHLI, there will be a presentation: "The Seven Demands of Leadership," and a panel discussion, "Latinas Sharing Their Secrets of Success." Speakers include Zulma Barrios, L.H.D, senior advisor, Gallup University; Anitere Flores, representative, Miami-Dade county; Maria Cisnero, agent, State Farm Insurance; Raquel Egusquiza, director community development & international strategy, Ford Motor Company; Ana Acle-Menendez, editor, The Miami Herald; Amy Serrano, director, Siren Studios; and Marisa Rivera-Albert, president, NHLI.
The Virginia based organization provides leadership training opportunities for Latinas as "ethical world leaders." The next NHLI event will be in Indianapolis, Indiana at the Westin Indianapolis Hotel on August 18, 2006. More information is available online at NHLI.org  — Melissa Gonzalez.