Posted by Elena del Valle on July 11, 2006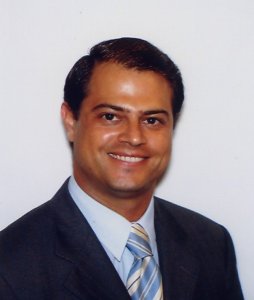 Sergio Sanchez, director of Hispanic brand initiatives, Sallie Mae
Photos:  Sallie Mae, USA Funds 
Reston, Virginia — Sallie Mae® and USA Funds® recently unveiled 2Futuro, a new college-financing and outreach program for Hispanic students and their parents which will be available in the fall. According to Sallie Mae and USA Funds representatives, 2Futuro is the only fully bilingual college-financing and outreach program that enables Hispanic parents and students to apply for college loans in Spanish. The program, currently available in four states, offers dedicated Spanish-language customer service support to students, parents, and financial-aid administrators. It also offers access to scholarships, grants and financial-aid information through the Spanish-first fully bilingual 2Futuro website.
"2Futuro was created to help Hispanic students achieve their dreams of postsecondary education," said Sergio Sanchez, director of Hispanic brand initiatives, Sallie Mae. "More importantly, 2Futuro helps to integrate parents of Hispanic students into the process and helps them make the best possible college-financing decisions."
According to the non-profit Hispanic Scholarship Fund, Hispanics are the nation's largest ethnic-minority group and the fastest-growing segment of our population, yet they have some of the lowest college graduation rates of any group (estimated at 10 percent). Figures from the National Center for Education Statistics indicate that in 2000 Hispanics accounted for 7 percent of students enrolled at four-year institutions.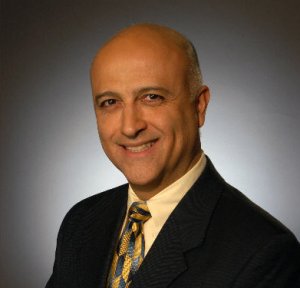 Henry Fernandez, executive director
Scholarships, Outreach and philanthropy, USA Funds
"Providing better information to this community about the value of a college education and the steps families need to take to prepare for college is a key to increasing the college-going and graduation rates of Hispanics," said Henry Fernandez, executive director of scholarships, outreach and philanthropy, USA Funds.
Proponents expect to facilitate the loan process work of higher educational institutions. By offering online loan applications in Spanish and English, 2Futuro may be a tool for schools to communicate with their bilingual borrowers. This in turn could assist schools to improve enrollment rates by raising their visibility in the Hispanic community.  2Futuro will provide access to loan benefits through Sallie Mae's family of lenders. All 2Futuro loans will be guaranteed by USA Funds.
Sallie Mae's philanthropic arm, The Sallie Mae Fund, recently concluded its second nationwide Paying for College Bus Tour. This year's bus tour granted $164,000 in scholarships. Organizers estimate that the program provided college outreach and counseling services to 45,000 Hispanic students at 77 locations.
Sallie Mae is a leading provider of education funding, and USA Funds is a leading education-loan guarantor. Additional information about 2Futuro is available online at 2futuro.com