Posted by Elena del Valle on July 3, 2006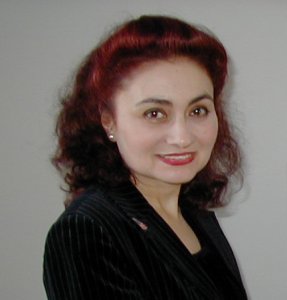 Nara Venditti, Ph.D., CEO, Succeed in America
Photo: Succeed in America
A podcast interview with Nara Venditti, Ph.D., CEO, Succeed in America, is available in the Podcast Section of Hispanic Marketing & Public Relations, HispanicMPR.com. During the podcast, she discusses Marketing to Hispanics through Educational Resources with Elena del Valle, host of the HispanicMPR.com podcast.  
During her career she has worked as an educator and in-house international assignment consultant. The author of 65 published works, she is a third-generation educator and the recipient of a State of Connecticut citation for her dedication to making a difference in the community. Her recent books are How to Get a Job in the USA and Ameri$peak.
Throughout her 25-year career, she has worked with adult students in the academic and business environments. She is an adjunct lecturer at Western Connecticut State University and the Yale University Summer Business School. She writes a column in Tribuna, S-Business magazine, the magazine of the Association for Service Management International, and Mobility, a magazine for domestic and international relocation. She hosts "Community Forum," a Connecticut public television program. In 2005, she was honored by the Connecticut Refugee and Immigrant Coalition.
To listen to the interview, scroll down until you see the "Podcast" on the right hand side, then select "HMPR Nara Venditti" hit the play button or download it to your iPod or MP3 player to listen on the go, in your car or at home. To download it, click on the arrow of the recording you wish to copy and save to disk. The podcast will remain listed in the July 2006 section of the podcast.

Click the button to hear the podcast: