Posted by Elena del Valle on June 15, 2006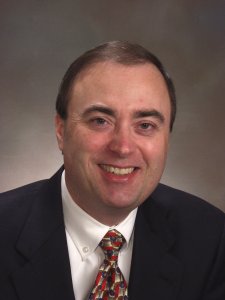 Frank Ovaitt, president and CEO, Institute for Public Relations
Photos: Institute for Public Relations, State Farm
The Institute for Public Relations Issues recently issued a request for proposals and is offering grants to encourage new research about diversity, including Hispanic oriented practice, and public relations. The organization expects proposals to be submitted by educators, graduate students, and working professionals interested in diversity and public relations.
"This research program will focus on the science beneath the art of relationships with diverse constituents, communicating with diverse audiences, through diverse means, to support the value of diversity," said Frank Ovaitt, president and CEO, Institute for Public Relations.
Funded by an initial contribution from ConAgra Foods, Inc., the Institute is seeking proposals from scholars and professionals for grant awards of $1,000 to $10,000 to fund studies in this area. The online application form and more information can be found at Instituteforpr.org.
Mike Fernandez, vice president, Corporate Communications & External Relations, State Farm Insurance
"Public relations is fundamentally about managing relationships for institutions, and how we identify and communicate with diverse groups is critical to success," said Michael Fernandez, a trustee of the Institute who was previously senior vice president and chief communications officer, ConAgra Foods, and is now vice president, corporate Communications & External Relations, State Farm Insurance. "But the core notion of diversity itself is different and changing. This will have profound implications for the messages we craft and the public relations tools we use for years to come. The goal of this research effort is to make sure that the profession is adequately prepared to meet the challenges ahead."
The Institute defines itself as an "independent nonprofit foundation dedicated to the science beneath the art of public relations, that exists "to build and document research-based knowledge in the field of public relations, and to mainstream this knowledge into practice."