Posted by Elena del Valle on June 13, 2006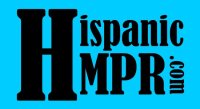 FOR IMMEDIATE RELEASE              Editors: JPG photos available
Long Beach, CA and Boca Raton, FL June 13, 2006 — An instrumental version of Diana Mera's song "Bésame" from the "Dianamera" album will be the new theme music for HispanicMPR.com audio recordings starting this month. HispanicMPR.com, the first website and podcast on Hispanic marketing and public relations, serves as a forum for the exchange of information and ideas.
The first HispanicMPR.com podcast featuring the new theme music is an interview with Martin Castro, president and CEO, Mexican American Opportunity Foundation, one of the nation's largest nonprofit organizations serving Hispanics, which aired Monday, June 12th.
"SGM Records is delighted to work with HispanicMPR.com to have Diana's music featured in their podcasts and presentations reaching thousands of marketing experts, advertising executives, and communicators targeting Latinos across the country," said Soledad Herrada, production director and chief executive officer, SGM Records.
Diana Mera, the singer and song writer of the song, wrote "Bésame" during the summer of 2002 in Phoenix, Arizona, where she found inspiration to write the songs of her first album. Bésame's music video has aired on MTV/VHUNO, Televisa, Ritmoson Latino, and Univision.
"Bésame means a lot to me and it feels amazing that it is taking me to do and be part of great projects like being the theme song of the Podcast of HispanicMPR.com," said Diana Mera. 
"We're thrilled to collaborate with SGM Records and incorporate the upbeat and distinctive music from Besame, Diana Mera's beautiful song, into the HispanicMPR.com recording series including our podcasts and presentations," said Elena del Valle, MBA, editor of HispanicMPR.com. "Diana's young and enthusiastic music is a perfect fit for our new online medium and downloadable files."
The HispanicMPR.com podcast and Resources Section presentations provide listeners essential first hand information from leading Hispanic market experts on how to reach America's largest minority with marketing and public relations tools.
SGM Records, a record label and production company, conducts digital video production specializing in music videos, TV commercials and public service announcements. It manages and promotes Mera's career.  SGM Records is a young enterprise owned and operated by Hispanic women. For more information online, visit http://www.dianamera.com/  and https://www.hispanicmpr.com/
Contact:  
Emilio Zuleta    
emilio@sgmrecords.net
562-621-6535
Elena del Valle
elena@lnaworld.com    
305-270-6309