Posted by Elena del Valle on June 12, 2006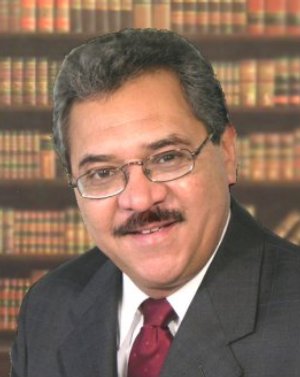 Martin Castro, president and CEO, Mexican American Opportunity Foundation
Photo: MAOF
A podcast interview with Martin Castro, president and CEO, Mexican American Opportunity Foundation (MAOF), is available in the Podcast Section of Hispanic Marketing & Public Relations, HispanicMPR.com. During the podcast, he discusses the Foundation with Elena del Valle, host of the HispanicMPR.com podcast.
As head of MAOF Martin administers government and private sector funded projects, including management and administrative duties, for MAOF's reorganization and expansion. Prior to June 2000 Martin was administrator and director of the MAOF Kern County Programs. He administered the county's computer, medical worker, bookkeeper, and basic skills training programs as well as foster grandparent and senior citizens community service employment programs. He initiated the organization's literacy programs. 
Martin, who graduated with a Bachelor of Science degree form California State University at Bakersfield (CSUB), is a member of the Montebello and Bakersfield chapters of Rotary Club, Los Angeles County AP Alliance, Programa Paisano, and of the California Childcare Network Association.
MAOF, one of the largest nonprofit organizations targeting Hispanics in the U.S., serves the working poor, welfare to work recipients, older adults, youth and children.  MAOF operates 27 childcare centers and serves 5,458 children daily in 1,248 licensed and exempt license provider homes.  It has a presence in five California counties with 33 service locations and more than 800 employees. The organization's annual budget exceeds $50 million. 
To listen to the interview, scroll down until you see "Podcast" on the right hand side, then select "HMPR Martin Castro," hit the play button or download it to your iPod or MP3 player to listen on the go, in your car or at home. You can also subscribe to the podcast by right clicking over the podcast box and selecting "copy shortcut" then inserting the URL address in the podcast section of your iTunes program listed under the "advanced" column. The podcast will remain listed in the June 2006 section of the podcast. 
Click the button to hear the podcast: