Posted by Elena del Valle on May 25, 2006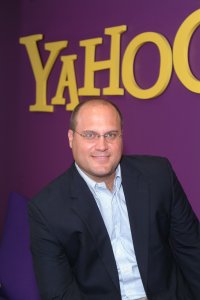 Jose Rivera Font, general manager, Yahoo! North Latin America
Photo: Yahoo!
Barely weeks after making news with its World Cup fan sites, Yahoo! has yet another business venture geared towards the Spanish language Hispanic community. This time they united with Telemundo and NBC Universal Television Group to create Yahoo! Telemundo.
 
Yahoo! en español internet services and Telemundo content will be combined to make one website to take the place of the original Yahoo! en español and Telemundo websites.
"This is a game-changing deal that will reshape the U.S. Hispanic Internet business as we know it, in terms of user engagement, customer value and monetization," said Jose Rivera Font, general manager, Yahoo! North Latin America. "Yahoo! Telemundo will provide the kind of cross-media interaction that will deliver an integrated and immersive media experience for both users and advertisers."
Although the staff and advertising profits will be merged there will be no equity investment from one company to the other. Even though the process will take months, the site is already up and running. Visitors to the Yahoo! and Telemundo sites are redirected to the new site.
 
Yahoo! staples will be available including Mail, Messenger and Search and the new site has the original Yahoo! layout. In addition, Telemundo will furnish content ranging from sports to music.
Randy Falco, chief operating officer, NBC Universal Television Group, stated, "Our partnership with  Yahoo! is a win-win deal for both sides that will drive more hits to the site and ultimately expand our capabilities."
 
The companies will produce new advertising technologies which they hope will lead to exclusive media campaigns targeting Spanish speaking Hispanics across the country. According to them, this merger marks the first time a national Spanish language television network partners with an established Spanish language online service. For more information online, visit Yahoo!Telemundo.com — Melissa Gonzalez