Posted by Elena del Valle on May 24, 2006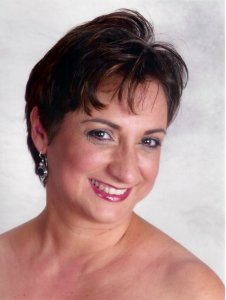 Martha E. Galindo, president and CEO, Galindo Publicidad, Inc.
Photo: Martha E. Galindo
Driving home several weeks ago, I was listening to a Spanish radio station that played one of the funniest and most effective commercials I've ever heard. The characters were exchanging comical descriptions of how bad their credit was: "My credit is so bad that my ATM card requires a safety deposit," "My credit is so bad they won't even take my cash," and so on.
Then the very serious voice of a woman broke in saying, "Un momentito, wait a moment, your credit history is not a joke!" It caught my attention, so I didn't switch the radio station and kept listening. The concept was to teach people that having bad credit is not funny at all — that you can fix it and that it is a serious matter. It was so well done!
Yet many try to appeal to the Hispanic market regarding financial services in a canned lecture-sermon type of mode, and I truly believe that they are missing the boat. This market clearly needs many of these financial services, but we must find ways to make it less threatening, more appealing, and more effective. Clearly, humor is one of the answers.
Click here to read the complete article