Posted by Elena del Valle on May 9, 2006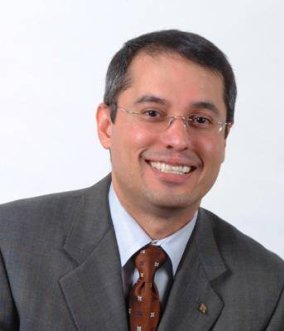 Manuel Chinea, senior vice president, marketing, Banco Popular North America and conference presenter
Photo: Manuel Chinea
The 3rd Marketing Financial Services to Hispanics conference will be held in New York on July 27-28, 2006. Conference speakers will explore how financial institutions are using non-traditional methods to market effectively to the Hispanic segment and increase their profitability. Admission costs $2,349, and post conference materials are available for $737. The objective for the conference is to allow senior level financial marketing executives to learn about the current industry trends and initiatives that are changing market executives' view on the Hispanic market.
"Our goal is to parlay demographic information and discuss up and coming trends in order to provide finance industry professionals with up to date knowledge on this subject, and the way to do this is through focused presentations on key areas of interest,"  said Donna Chandler, sector manager of the business information company, marcus evans. "These speakers have done something special within a specific area and they were chosen because of what they have to say."
The conference will focus on remittances as a point of entry for the Hispanic consumer into the financial system; immigration reform and how the immigrant population impacts business today; the use of prepaid and gift cards as well as bank compliance and the ability to accept alternate forms of identification from the "unbanked."  Speakers are expected to identify where their marketing efforts will be centered for the future.
According to conference organizers, speakers were selected based on their knowledge of the subject mater, as well as for their contributions, including books, in their particular industry. Confirmed speakers include:  Liz Alicea-Velez, senior vice president and general manager, Domestic Money Transfer and Retail Money Order, Western Union Financial Services; Manuel Chinea, senior vice president, marketing, Banco Popular North America; Sylvia Haro, senior vice president, Community  Outreach, Zions Banks; and Judith Lockhart, special activities case manager, Federal Deposit Insurance Corporation.
Topics scheduled for discussion are: "Where're the Banks heading?" "The Use of Non-Traditional Methods of Doing Business with Hispanics," "Bank Compliance – Money Laundering and the U.S. Bank Secrecy Act," "Providing Strong Financial Education Information for U.S. Hispanic Consumers," "Remittances: Integrating Latin American Immigrants into the Economic Mainstream," and "Immigration Reform – Working with the Regulatory Concerns Applicable to Banking Immigrants." For more information online visit MarcusEvansbb.com. 
Sergio Carmona contributed to this article.