Posted by Elena del Valle on April 27, 2006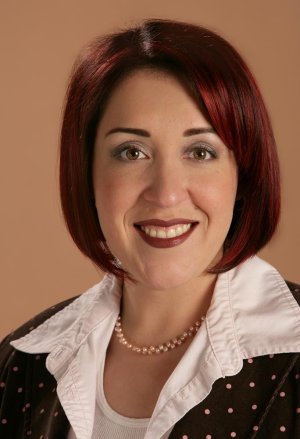 Yvonne Gomez, Latin creative director,West Coast and Mexico, Peermusic
Photo: peermusic
Los Angeles, California – Peermusic, a large independent music publisher, promoted Yvonne Gomez to Latin creative director,West Coast and Mexico. Gomez was formerly West Coast Latin creative manager.  In addition to her responsibilities of running the West Coast division of the U.S. Latin operation, she will now oversee all creative activity originating from the peermusic office in Mexico City; including the signing of new talent, catalog acquisitions and maintenance of current peerMexico writers.
"I'm extremely excited about this opportunity," said Gomez. "Mexico is such an incredible springboard for talent and it's a natural for our two offices to work as one.  I'm happy to play a part in its growth and future successes." 
Gomez, who joined peermusic in 2003, has overseen the work of peer's roster of songwriters and performers including multiple Grammy® award winner Juanes, Micky Huidobro of Molotov, Martha Gonzalez of Quetzal, Facundo Monty, Fobia and Los Pinguos.  In addition to nurturing the careers of these artists, as well as working with peermusic's Spanish language catalog, she continues to scout and sign new songwriters. Since joining peermusic, Gomez has signed worldwide deals with Plastilina Mosh, Locura Terminal, Charanga Cakewalk, Eddie G, as well as a J.V. Publishing deal with the regional Mexican production and writing team of Omar and Adolfo Valenzuela, also known as Twins House of Music.
"We are very fortunate to have someone with Yvonne's talent and diverse background running our West Coast Latin Operations in the United States.   I am very pleased that her skills will now also benefit the important territory of Mexico," said Kathy Spanberger, president and COO, peermusic.
Gomez was born and raised in the Los Angeles San Gabriel Valley. She has worked for more than 17 years in the music industry beginning her career in 1989 when she founded Club Rock En Español, a grass roots organization created to promote Latin Rock to the Latin American youth in Los Angeles.