Posted by Elena del Valle on April 21, 2006
  Click here to sponsor a HispanicMPR.com podcast  
A 50-foot billboard attracts drivers' attention at U.S./Mexico border
Photos: Joe Camporesi, Camporesi Productions
Las Vegas, Nevada – Call it the ultimate plasma TV or the world's largest drive-in movie. Whatever you call it, since January 20, a larger-than-life 50-foot billboard has been playing to six lanes of traffic inching down the NAFTA highway where Laredo meets Nuevo Laredo. A sister billboard on the San Diego/Tijuana border has held 24 lanes of traffic interested since 2004, providing a valuable marketing tool for companies targeting the increasingly desirable Latino markets.
According to Border Billboard staff, Laredo is the number one inland port of entry between the United States and Mexico. More than four million drivers a month cross the San Diego/Tijuana divide, considered to be among the busiest border entrances in the world.
Because cars must wait for up to two hours to get across, most drivers take in the sight, sound and motion produced by two LED display video boards, one billion colors, two ticker displays, a 23 mm. pixel pitch and a 140-degree horizontal viewing angle, all communicated in English and Spanish.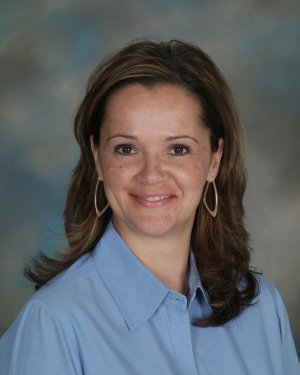 Jennifer Stefano, owner and CEO, Border Billboard
Border Billboard owner and CEO Jennifer Stefano says no billboards exist in the U.S. like the two mega-signs she operates from the company's headquarters in Las Vegas.
"The only billboard comparable to ours hangs above Times Square in Manhattan and you can't hear that billboard and you sure can't text-message it," said Stefano. "We are capitalizing on the power of the $700 billion U.S./Hispanic market,"
A typical commercial sells for $10,000 a month and plays 144 times a day. To ensure optimum "face time," Stefano places the billboard where cars are likely to see it, even where they "cannot even make a U-turn."
The board is a hit with flirtatious young people who use cell phones to text-message each other across the 40-ft. amber ticker displays. "Hola Senorita, in the green Ford Explorer," writes a high school boy to a pony-tailed teenager stuck in traffic near him. Within sight of thousands of commuters observing the exchange on-screen, the couple arranges to meet for a coke at a nearby McDonald's.
Behind the scenes, security software, with a human editor as a back up, filters out inappropriate messages. Interspersed between commercials from advertisers such as Circuit City, Hummer, Best Buy, Coca Cola and Saturn, drivers are entertained by CNN news, weather and performances by Tejano recording artists. A low frequency radio station provides sound. Advertising is aimed at the 35 to 50-year-old demographic.