Posted by Elena del Valle on April 10, 2006
Click here to sponsor a HispanicMPR.com podcast
---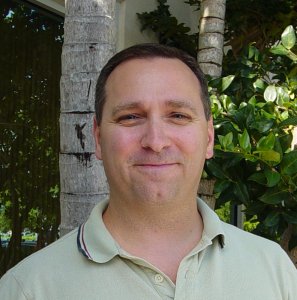 Jim Starks, vice president, Diversity Insights, Synovate
Photo: Jim Starks
A podcast featuring an interview with Jim Starks, vice president, Diversity Insights, Synovate is available in the Podcast Section of Hispanic Marketing & Public Relations, HispanicMPR.com. During the podcast, Jim discusses the 2006 U.S. Diversity Markets Report with Elena del Valle, host of the HispanicMPR.com podcast.
Synovate recently published the 12 edition of its U.S. Diversity Markets Report (formerly titled U.S. Hispanic Market Report) for which Jim was the lead person. The Report includes an update of Synovate's acculturation model utilizing social tension to explain movement toward acculturation.
In addition to updated demographics and buying power information, the Report analyzes autos, technology products, financial services, health/wellness, leisure, entertainment and shopping trends. There are new summary sections on young adult markets (ages 18-24) and mature markets (ages 55 and above), which examine similarities and differences between ethnic groups.
Jim, who has more than 15 years of research experience in various fields, including building products, financial services and public gaming, is the project director and primary author of the 2006 U.S. Diversity Markets Report.
He has designed and directed many research programs for multinational companies covering the general, U.S. Hispanic and other diversity and international markets. Jim received his B.A. in Regional Science from the University of Pennsylvania and his M.B.A. in Finance from St. Joseph's University in Philadelphia, Pennsylvania.
To listen to the interview, scroll down until you see "Podcast" on the right hand side, then select "HMPR Jim Starks," hit the play button or download it to your iPod or MP3 player to listen on the go, in your car or at home. You can also subscribe to the podcast by right clicking over the podcast box and selecting "copy shortcut" then inserting the URL address in the podcast section of your MP3 player or iTunes program listed under the "advanced" column. The podcast will remain in the April 2006 section of the podcast.
---