Posted by Elena del Valle on April 5, 2006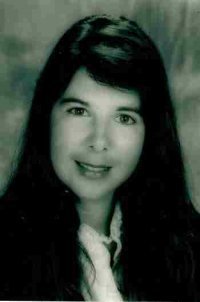 Elena del Valle, editor, Hispanic Marketing & Public Relations, and Amy Rodriguez, principal, Volverde & Rodriguez Advertising
Photos: LNA World Communications and Amy Rodriguez
Elena del Valle, editor and contributing author of the Hispanic Marketing & Public Relations book (Poyeen Publishing, $49.95), and Amy Rodriguez, principal, Volverde & Rodriguez Advertising will speak on April 7 at the Miami Herald Travel Experience and Tourism Industry Conference 2006. Del Valle and Rodriguez will address travel industry professionals during a 90-minute presentation entitled "Defining the Hispanic Travel Market."
The Conference, offered for the first time this year as part of the fourth annual Miami Herald Travel Show, will provide travel professionals, national and international tour operators and regional associations information on the latest trends and travel industry news. Other presenters include Peter Greenberg, Today Show travel editor; Arthur and Pauline Frommer, guidebook authors; Paul Prudhomme, chef; and Doug Duda from A&E Well Seasoned Traveler.
Del Valle is principal of LNA World Communications, a marketing and communications company, where she is responsible for media training, strategic planning and client relations. She is the director and host of the Hispanic Marketing & Public Relations website and podcast.
A 21 year marketing and public relations veteran, she has worked extensively in health care and with U.S. and international Hispanic markets. Prior to founding her own marketing and public relations firm nine years ago, she was a key member of the health care team and headed the Hispanic practice at the largest independent public relations firm in Florida. Before that, she attended law school nights while she was in charge of domestic and international Hispanic marketing and public relations for a major private South Florida health care company. She is the recipient of the 2004 D. Parke Gibson Pioneer Award Multicultural Communications Professional Interest Section of the Public Relations Society of America (PRSA) and the 1988 Up & Comers Award in Public Relations.
Rodriguez has more than 17 years of experience in the U.S. Hispanic market and Latin America. Her focus is on analyzing client needs and providing insightful, highly researched strategic solutions that are culturally relevant to Hispanic consumers; and creating enduring relationships with Hispanic consumers, to fuel long-term growth for brands and services.
She began her career managing national and international efforts for American Airlines in the Caribbean, Latin America and U.S. Hispanic markets. Rodriguez was tapped as vice-president, strategic planning for Accentmarketing, guiding large regional accounts such as Physician Healthcare Plans, and launching Chevrolet's first major effort in the U.S. Hispanic market. She returned to V & A in 1994, later named The Rodriguez Group, and became partner in 1998 when the company was named agency of record for Visit Florida for the U.S. Hispanic and Latin American markets. Rodriguez considers herself an expert at navigating local clients through the complete Latino Universe. She completed her Bachelors in Business from Marymount University and her MBA in International Business from George Washington University in Washington.