Posted by Elena del Valle on April 4, 2006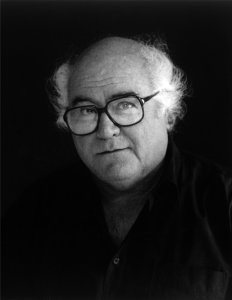 Photographer George Rodriguez
Photos: George Rodriguez
Los Angeles, California – A photo exhibit, "César E. Chávez – A Reflection," featuring photographs by George Rodriguez recently opened at the Mexican Cultural Institute located at Plaza Olvera in downtown Los Angeles. The artist, union organizer Dolores Huerta, and immediate members from the Chavez family attended the unveiling of the exhibit's commemorative poster.
Through his collection of black and white and color images Rodriguez meant to capture the legacy of Mexican American labor leader César Chávez and his fight for social justice. The show, which includes photos never before viewed in an exhibit, will run from March 31 through April 28.  The exhibit encapsulates the movement that began in the late 1960s with the leader's struggle in the fields.
"Cesar E. Chavez at '40 acres', Delano, California, August 1969"
The exhibit also attempts to describe "the formidable transformation of powerless farm workers into warriors for social justice." Chavez created a "people's movement" that transcended the rural environment reaching urban communities and crossing the nation." César E. Chávez – A Reflection" is presented by the Mexican Cultural Institute and Scandalo Productions with support from Latino Weekly Review, KLCS-TV/DT, and LatinoLA.com.