Posted by Elena del Valle on March 29, 2006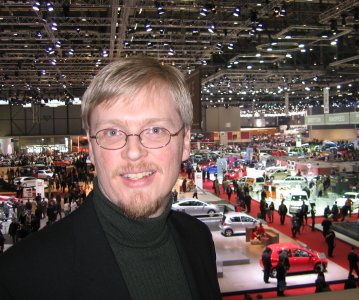 Tom Anderson, managing partner, Anderson Analytics
Photo: Tom Anderson
Stamford, Connecticut – Companies trying to increase sales by understanding who buys what, sometimes rely on analysis of target markets and buying trends. The North American automotive industry is among the many industries and companies seeking to understand an important and growing market segment: Hispanic youth.
In a study presented recently at the 2006 ESOMAR Automotive Conference in Lausanne, Switzerland, a representative from Anderson Analytics looked at economic potential, identification of causal differences, and reachability, in order to determine whether this segment merits a unique marketing approach. Anderson's analysis of the quantitative and qualitative data made a strong case in support of targeting Hispanic youth with a unique and differentiated marketing strategy.
The research showed that the Hispanic youth segment should be targeted based on standard targeting criteria. The segment, economically attractive and growing faster than any other demographic group, has different psychological needs and attitudes related to cars from mainstream groups. Proponents argue that although Hispanic youth tend to be bilingual, and it is possible to reach the majority via mainstream English media, they are reachable in other ways, and clearly warrant a specific strategy.
"Hispanic teens are indeed a growing target for car makers," said Tom Anderson, managing partner, Anderson Analytics. "We found that innovative marketers willing to take advantage of the more creative media channels such as websites or magazines catering to Hispanic Youth or via viral marketing could have much greater success reaching this market."
"The findings are unique in that they combine advanced research techniques with the cultural awareness and sensitivity needed to truly understand this otherwise hard to reach segment. This study is a perfect example of how to successfully model the impact of cultural differences in today's multi-ethnic business environment," said Frank Leinweber, director, TNS Automotive, and co-presenter of the findings.
The TNS Teen Auto Survey, conducted by TNS in English and Spanish in 2004, was administered to 1,307 US youth, 290 who identified themselves as Hispanic. In January 2006, Anderson Analytics conducted projective interviews with an additional 236 youth, 12 percent of which identified themselves as Hispanic.
Anderson Analytics is a full service marketing consultancy, providing quantitative and qualitative solutions.  TNS is a market information group. One of the world's largest custom research companies, TNS operates a global network spanning 70 countries and employs more than 13,000 people. It provides market information and measurement, together with insights and analysis, to local and multinational organizations.