Posted by Elena del Valle on March 27, 2006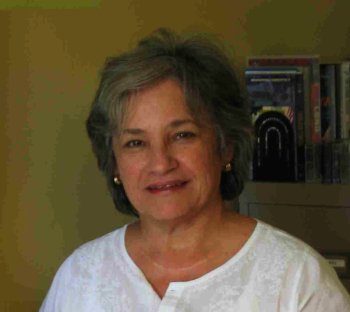 Gloria P. Ruiz, Ph.D., department chair, Communication Arts, English and Humanities, St. Thomas University
Photo: Gloria P. Ruiz, Ph.D
A podcast featuring an interview with Gloria P. Ruiz, Ph.D., department chair, Communication Arts, English and Humanities, St. Thomas University in Miami, Florida, is available in the Podcast Section of Hispanic Marketing & Public Relations, HispanicMPR.com. During the podcast, she discusses the University's Hispanic media graduate program with Elena del Valle, host of the HispanicMPR.com podcast.
Dr. Ruiz' work includes designing and managing media and multicultural projects.  She served as producer of "The Network" a live, interactive, multicultural and multilingual television tutorial program for middle and high school students in San Francisco which at that time was recognized as the most watched cable access program of record in that area.  As promotions director and general manger in Los Angeles for American Cable Systems, she was instrumental in developing the first bilingual cable guide for the area and developed Spanish language programs for employees and the public through public access. She instituted Latinos in Cable, an organization that educated the cable television industry about Spanish speaking cultures and their market potential. 
Dr. Ruiz, is professor in Communication Arts at St. Thomas University in Miami, Florida.  Prior to her work at St. Thomas, Dr. Ruiz was a Title VII Fellow at Stanford University.  In 2001 she was a faculty fellow with the National Association of Television Program Executives (NATPE).  In 2004, Dr. Ruiz was a fellow for the American Society of Newspaper Editors (ASNE) and completed her Fellowship at The Miami Herald.  Recently, Dr. Ruiz developed the master of arts in Communication Arts with a Hispanic Media specialization.  Dr. Ruiz's research interests address multiculturalism and diversity issues as they relate to communications; she is exploring Asian portrayals in American media.
To listen to the interview, scroll down until you see "Podcast" on the right hand side, then select "HMPR Gloria Ruiz, Ph.D.," hit the play button or download it to your iPod or MP3 player to listen on the go, in your car or at home. You can also subscribe to the podcast by right clicking over the podcast box and selecting "copy shortcut" then inserting the URL address in the podcast section of your iTunes program listed under the "advanced" column. The podcast will remain listed in the March 2006 section of the podcast.