Posted by Elena del Valle on March 24, 2006
Yahoo! Postman
Photos: Yahoo!
Sunnyvale, California – Yahoo! Inc.  introduced a new public beta of its instant messaging suite, Yahoo!® Messenger with Voice including enhanced PC-based calling capabilities. Yahoo! is casting a broad net, cross-promoting this new service in all of its properties, including Yahoo! en Español and Yahoo! hoping to interest Hispanics among other groups. According to the Hispanic Association on Corporate Responsibility and the Federal Communications Commission (FCC), Hispanics collectively spend close to $8 billion for telephone services a year.
The new Phone Out, Yahoo! representatives say, will allow U.S. consumers to make low-cost Voice over Internet Protocol (VoIP) calls using their PC to call traditional or mobile phones in more than 180 countries.  Calls within the U.S. and to more than 30 countries can be made for two cents a minute or less. 
Additionally, U.S. consumers can receive calls on their PC from traditional and mobile phones for $2.99 a month or $29.90 a year with the Phone In feature.  Phone In gives users a virtual presence in their city of choice, and portable phone service wherever they travel.
The new PC-based calling features were initially introduced to international users in December 2005, and will continue to be rolled out in localized versions.  The enhanced Yahoo! Messenger with Voice features will also be introduced into Yahoo!'s co-branded Internet access services, including AT&T Yahoo! High Speed Internet, in the coming months.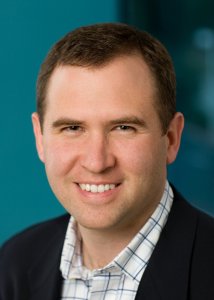 Brad Garlinghouse, vice president, Communications Products, Yahoo! Inc. 
"Yahoo!'s top priority is to provide a stellar communications service through a variety of easy, fun and inexpensive ways to stay connected with others around the world," said Brad Garlinghouse, vice president, Communications Products, Yahoo! Inc.  "We look forward to further incorporating voice features into Yahoo!'s global services, from communications to search, to help simplify and improve the Internet experience for our hundreds of millions of users around the world." 
In the beta service, country-based phone numbers are initially available in France, the United Kingdom, and the United States. Additional country-based numbers are expected in the coming months.   
Headquartered in Sunnyvale, California, Yahoo! Inc. is a leading global Internet brand and one of the most trafficked Internet destinations in the U.S. More information about the service is available at Yahoo.com and calling rates can be found at Voice.Yahoo.com