Posted by Elena del Valle on February 15, 2006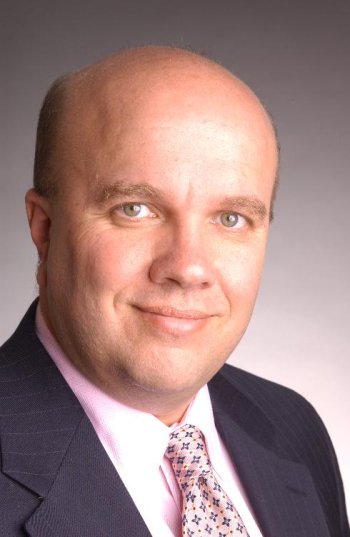 Doug Darfield, senior vice president of Hispanic Services for Nielsen Media Research
Photo: Nielsen Media Research
New York, New York  – Azteca America became the fourth fully reported Spanish language broadcast network to be monitored by Nielsen Media Research's Hispanic Service. Overnight data is available beginning December 26, 2005 to those clients who subscribe to the service. The first monthly report will begin with January 2006 data, and will be delivered to all Nielsen Hispanic Television Services' (NHTI) clients.
"This agreement continues Nielsen's commitment to providing Azteca with quality and competitive television data to make more effective business decisions," said Doug Darfield, senior vice president of Hispanic Services for Nielsen Media Research. "The addition of Azteca to our service offers our clients even more extended insight into Spanish-language television."
Nielsen Media Research's local and national Hispanic services are the first and only ratings services fully dedicated to monitoring the television viewing habits of the diverse Hispanic community in the U.S. These services enable clients to use Spanish-language television effectively and to evaluate it with a research methodology of the same quality as Nielsen Media Research's general market services.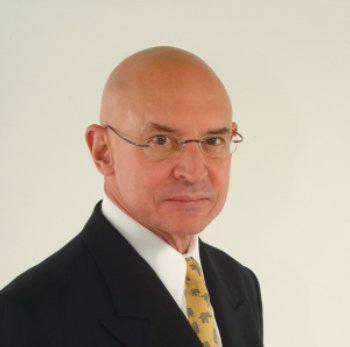 Luis J. Echarte, chairman of Azteca America
Photo: Azteca America
"This is one more step in our push to be a major player in the US Hispanic market," said Luis J. Echarte, chairman of Azteca America.
Nielsen Media Research is the leading provider of television audience measurement and related services, worldwide. In the United States, Nielsen's National People Meter service provides audience estimates for all national program sources, including broadcast networks, cable networks, Spanish language networks, and national syndicators. Local ratings estimates are produced for television stations, regional cable networks, MSOs, cable interconnects, and Spanish language stations in each of the 210 television markets in the U.S., including People Meter service in seven local markets (10 markets by 2006) and electronic set-metered service in 51 markets.
Nielsen Media Research, outside the U.S. and through international partnerships, operates TV ratings panels in 45 markets. Nielsen Media Research also offers radio audience measurement, print readership, direct mail measurement and customized media research services outside the U.S. In addition, Nielsen Media Research provides competitive advertising intelligence information in the U.S. and in 29 markets worldwide. Through a network of affiliates, advertising intelligence coverage is extended to more than 70 countries, representing 85% of the world's advertising spending.
Nielsen Media Research is a unit of VNU, a global information and media company with leading market positions and recognized brands in marketing information, media measurement and information and business information VNU is active in more than 100 countries, with headquarters in Harlem, the Netherlands and New York, USA. The company employs 38,000 people. More information on Nielsen is available at Nielsenmedia.com 
Azteca America, one of the fastest-growing Hispanic networks in the United States, is a wholly-owned subsidiary of TV Azteca S.A. de C.V., one of the two largest producers of Spanish language television content in the world. Azteca America has presence in more than 40 Hispanic markets, including: Los Angeles, New York, Miami, Houston, Chicago, Dallas, San Antonio, San Francisco-Oakland-San Jose, Phoenix, Brownsville-McAllen, Albuquerque, San Diego, Fresno-Visalia, Sacramento-Stockton-Modesto, Denver, Orlando, Austin, Tampa, Corpus Christi, Tucson, Las Vegas, Colorado Springs, Monterey-Salinas, Hartford, Salt Lake City, Bakersfield, West Palm Beach-Ft. Pierce, Santa Barbara, Palm Springs, Omaha, Amarillo, Yakima, Naples-Ft. Myers, Wichita, Reno, Boise, Victoria, Oklahoma City, Charleston and Chattanooga. For more information, visit Azteca America